Can I Take Snacks in My Carry-On Southwest?
Can I take snacks in my Carry-On Southwest? Carrying snacks on a journey can be very comforting and exciting, especially for foodies. But when dietary restrictions are involved, it is important to know if snacks are allowed on Southwest Airlines. Here you will learn about the policies and tips for an effortless journey with Southwest Airlines.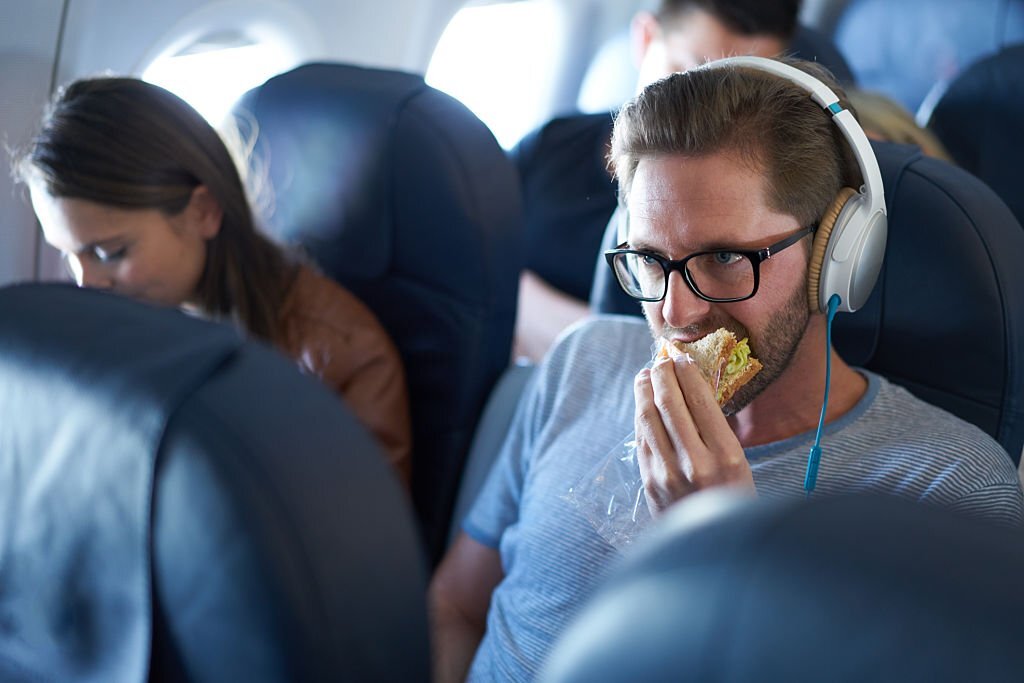 Sitting on a plane for a long time without snacks can make the flight seem longer. Most people always prefer to bring their own snacks on flights to keep them comfortable while saving some money.
But while you bring your snacks along with you, it is also important you know if the airline you are about to use allows snacks in your carry-on.
Read on to know what kinds of snacks you can bring on board, and ensure they meet the Airline food policy when going through the airport security check.
Can I Take Snacks in My Carry-On Southwest?
Yes, you can! Southwest Airlines allows passengers to bring their own snacks on board in their carry-on bags.
You can bring anything that isn't a gel or liquid through security, and you can bring everything you buy outside security onto the plane.
Travellers can conveniently enjoy their favourite snacks during the journey because of this policy.
To guarantee an effortless trip, there are a few things to remember which are the Southlines food and snacks policy.
What are the Food and Drinks Policies on Southwest Airlines?
Southwest Airlines offers a variety of food and drink options for passengers, depending on the length of the flight.
Here's a breakdown of their policies:
1. Longer Flights (176 Miles or More)
Passengers on flights of 176 miles or more can enjoy complimentary snacks. If you are flying between Hawaii and the continental U.S., you will even have more snacks to choose from.
Southwest also provides complimentary non-alcoholic drinks on these longer flights. They are absolutely free.
Alcoholic beverages are available for sale and you can buy from the range of $6 to $7.
2. Shorter Flights (175 Miles or Less)
On flights travelling 175 miles or less, only water is available. There are no complimentary snacks or other beverages are provided.
READ ALSO:
3. Accepted Payment Methods
Southwest Airlines accepts various payment methods, so you don't have to be worried about which credit cards to use.
You can pay using your credit cards (American Express, Discover Card, MasterCard, Visa), mobile payments (Apple Pay, Google Pay), valid Rapid Rewards coupons, and Southwest Airlines Business Select drink coupons. Cash is not accepted onboard.
4. Alcohol Consumption
Passengers must be 21 or older before they can drink alcoholic beverages on a plane.
The U.S. Surgeon General advises pregnant women or those who may become pregnant to avoid alcohol due to the risk of birth defects.
FAA regulations prohibit consuming alcoholic beverages onboard that are not served by Southwest Airlines.
Food Items that Cannot be Brought in Your Carry-on
It might be challenging to put liquid or creamy snacks in a carry-on, especially if you're attempting to keep inside the 3.4-ounce rules.
You cannot bring a lot of full-sized containers of the following foods on aeroplanes:
1. Creamy cheeses, spreads, and dips.
2. Gravy.
3. Banana butter.
4. Oils, vinegar, and salad dressings.
5. Sauces such as salsa.
6. Any alcoholic beverages, including soda and coffee.
7. Yogurt.
8. Soup.
Many of these options are accessible after you pass security, so you can still satisfy your cravings before boarding.
Just remember to choose non-liquid snacks, pack them in clear containers, and be mindful of any strong odours.
With these tips in mind, you can snack away and have a pleasant flight with Southwest Airlines.
Enjoy your travel!