Can You Fly American Airlines While Pregnant?
Can you fly American Airlines while pregnant? Get answers and guidance on travelling safely and comfortably during pregnancy, ensuring a smooth journey for you and your baby.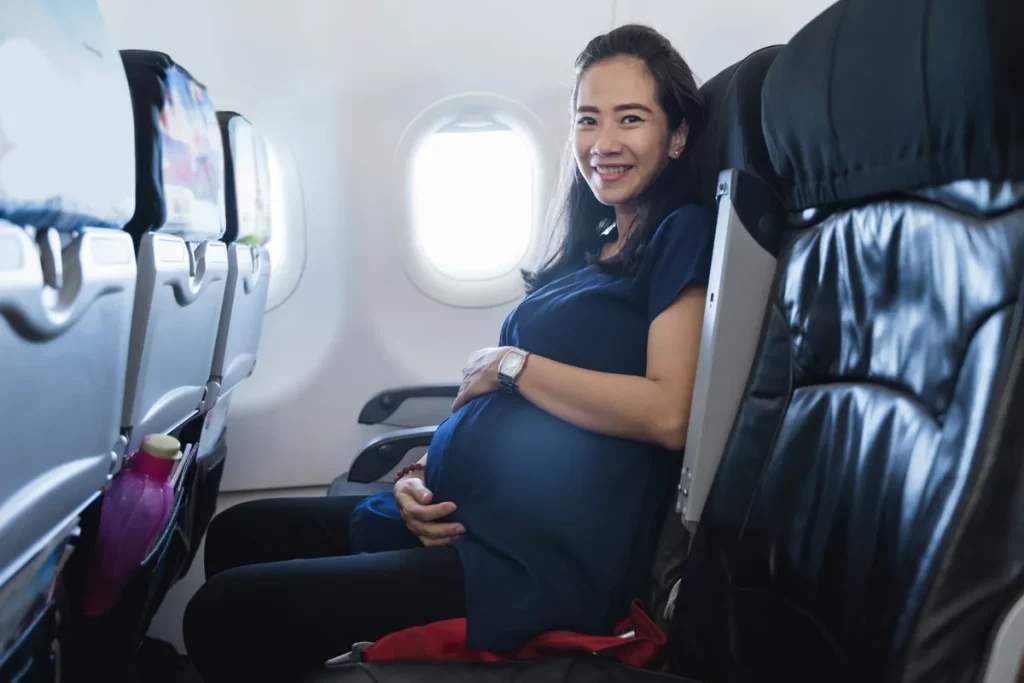 As an expectant mum planning on flying with American Airlines, you may be wondering if you can fly while pregnant.
Continue reading to find the answer to that question you are worried about.
You will also get to learn the tips that will ensure you are comfortable on the flight and also have a safe and smooth journey.
Can You Fly American Airlines While Pregnant?
Yes, you can fly American Airlines while pregnant but there are conditions attached to it.
This condition is, if your baby is expected to arrive within the next four weeks around the time of your flight, you'll need to provide a doctor's report from your doctor/physician.
This doctor's report should say that you've been checked recently and you are fit and okay to travel.
For flights within the country that are less than 5 hours long, you won't be allowed to travel during the 7 days before and after your due date.
Remember, these rules are to make sure you and your baby stay safe and sound during your journey.
How Can I Make My Flying More Comfortable During Pregnancy?
The moment you decided to fly, it's very important to ensure your comfort while in flight.
To assist you, consider the following helpful advice:
1. Go for an Aisle Seat
Picking a seat along the aisle gives you more space to move around, making it easier to stretch and visit the bathroom whenever you need to.
2. Wear Comfortable Clothes
Go for loose, breathable outfits and comfy shoes. This helps prevent your legs from swelling and keeps you feeling relaxed during the flight.
Read Also:
3. Stay Hydrated and Snack Wisely
A pregnant woman supposes to stay hydrated always. As you're on the flight, make sure to drink as much water as you can to keep you hydrated.
Also, pack some nutritious snacks too. They will also help maintain your energy levels while you're on the go.
4. Keep Moving and Stretching
Try simple stretches and leg exercises to boost blood circulation and lower the chances of blood clots. If possible, take short walks in the aisle from time to time.
5. Bring Along Compression Socks/Flight Socks
Compression socks are a real game-changer. They help counter fluid buildup in your legs, which is what causes those achy and swollen feelings.
These socks are extra handy since flying can cause temporary swelling due to changes in cabin pressure and air circulation.
Remember, it's these small practical steps that can make a big difference in keeping you comfortable during your flight with American Airlines while you're pregnant.
Stay safe and Have a safe Flight.