Do American Airline Workers Get Free Flights?
Do American Airline Workers Get Free Flights? Discover American airline employees' travel perks and benefits, including discounted travel options and standby travel conditions.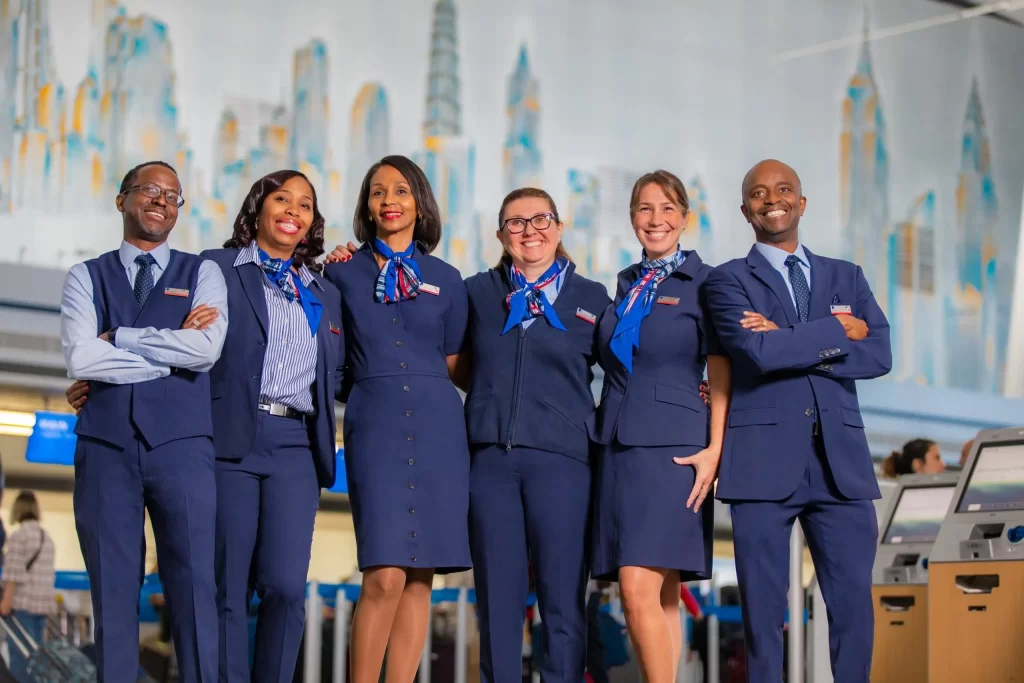 Have you ever wondered what it's like to work for an airline and enjoy the perks of free air travel?
Many people fantasize about jetting off to exotic destinations without the hassle of buying tickets, but is it a reality for American airline workers?
Here, we'll delve into airline employee benefits and see whether they indeed get to fly for free.
Do American Airline Workers Get Free Flights?
Yes, American airline workers receive free flights.
They enjoy unlimited space available for travel at no cost for themselves, domestic partners, children, and parents/in-laws (with a small fee).
Additionally, they get 16 buddy passes per year for friends and family at a nominal fee.
This fantastic benefit allows them and their loved ones to explore the world without the burden of airfare expenses.
Travelling for Free as an Airline Employee
American airline employees enjoy free travel benefits that extend to their families and friends, though not entirely "free."
They receive substantial discounts on airfare, making travel affordable.
Employees and their guests travel on standby, meaning they can board a flight only if seats are available after all paying passengers.
Standby travel has uncertainties, especially during busy or peak seasons.
While employees don't pay base airfare, they are responsible for taxes and fees, though significantly lower than regular fares.
Lucky instances may grant access to premium cabins but are subject to seat availability and employee status. These perks make airline employment appealing and rewarding.
READ ALSO;
Do Flight Attendants Get Discounts for Family and Friends?
Yes, flight attendants often receive discounts for family and friends, allowing their loved ones to enjoy reduced-rate travel.
The specific policies and benefits may vary depending on the airline they work for, but many airlines extend travel privileges to flight attendants and their immediate family members.
These privileges typically include discounted airfares or buddy passes that can be used by friends and non-immediate family members as well.
However, it's important to note that these travel benefits are often subject to seat availability, and passengers flying on discounted tickets or buddy passes usually travel on a standby basis,
That means they can only board the flight if there are available seats after all paying passengers have been accommodated.
Standby travel can be unpredictable, especially during peak travel times or on busy flights.
So family and friends need to be flexible and understand the potential uncertainties associated with non-revenue travel.
Discount Travel for Friends and Family of Airline Employees opens the door to exciting travel opportunities.
However, it's essential to weigh the advantages and disadvantages of non-revenue travel before taking a flight.
Here's a closer look at what non-revenue passengers can expect when enjoying these travel privileges.
Pros and Cons of Non-Revenue Travel
Advantages and Disadvantages of Non-Revenue Travel
Take a moment to digest the positives and negatives of non-revenue journeys.
Pros
Cost-Effective Travel: Airlines increase travel affordability by providing staff workers and their families with special rates for vacation travel.
Flexible Travel Plans: Standby travel empowers airline personnel to scour new destinations whenever desired voluntarily.
Opportunity for Premium Seating: Workers and visitors have the opportunity to enjoy upgrades to first-class cabins, sweetening the flying experience.
Cons
Uncertainty with Standby: Due to unforeseen travel restrictions, standby travellers must endure the disappointing experience of not being able to get a seat on jampacked aircraft.
Taxes and Fees: Despite lower rates, non-revenue travel still results in taxes and fees, which add to the overall costs.
Dress Code and Regulations: Buddy Pass holders must work according to dress codes and guidelines to represent the airline during their journey.
What Benefits Does American Airlines Offer?
American Airlines offers a greater number of benefits to its employees, these include:
1. Free Flights: Employees have unlimited travel capacity for themselves.
It's important to know that this unlimited capacity covers the employee's entire family for just a reasonable amount.
Additionally, 16 buddy passes are given per year to friends and family members as a token.
2. Health and Wellness: Considerations are given to exceptional insurance packages, including, life, on-site clinics, sick leave, dental, and vision care, is also offered by outstanding airline experts.
3. Maternity Leave: Having access to 10 weeks of maternity leave is one of the advantages for female employees.
4. Financial and Retirement: In the 401(k) program that American Airlines offers, the first 6% of an employee's base salary is matched 100%.
5. Perks and Discounts: In addition to other perks and advantages, employees are entitled to tuition reimbursement.
6. Transportation: As an employee, you are free to use the Airline on site Bikes. Is that not amazing?
7. Other Benefits: American Airlines provides assistance with the adoption process, fertility support, and visas.
Even though American airline employees do not get flights for free, they are eligible for amazing travel benefits that make travelling more accessible and reasonable.
Employees and their loved ones may go on thrilling excursions together with standby travel, buddy passes, and discounted pricing.
American Airlines' distinctive perks make it possible for its staff to make priceless experiences whether they are travelling for work or pleasure.