Do You Have to Pay for Boarding on Southwest?
Do you have to pay for boarding on Southwest? It is pertinent to know about the boarding process of Southwest Airlines and also if they charge you to pay the boarding fee for boarding.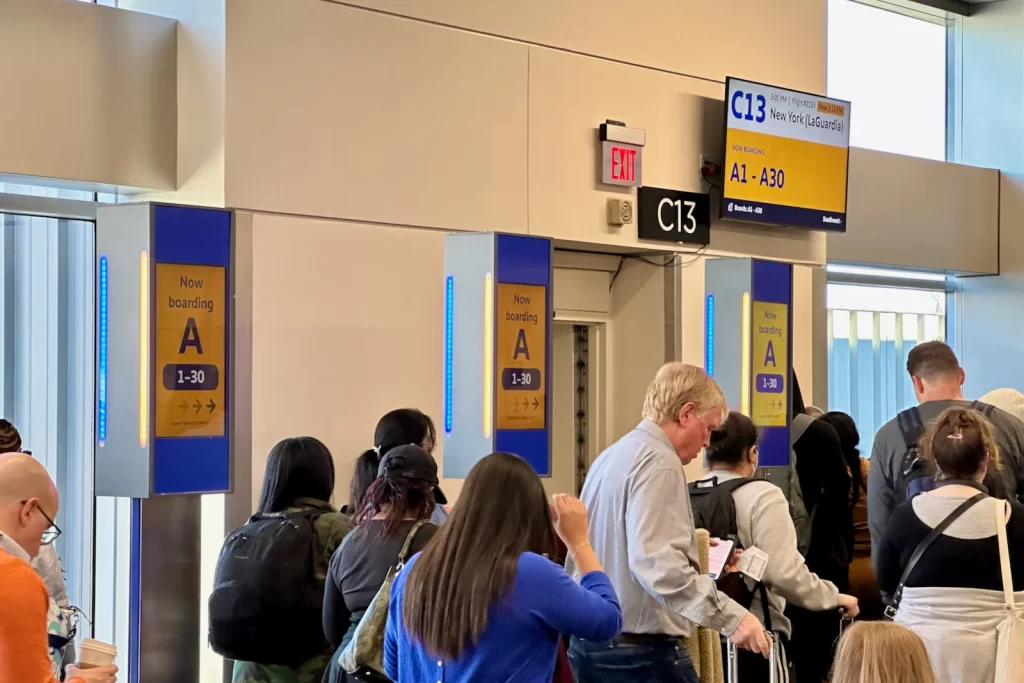 One common question you must have asked is if you have to pay an extra fee for boarding on Southwest Airlines.
It is always awkward when you are asked to pay additional money that is not even in your budget. You know that feeling right?
And that may be why you are curious to know if you have to pay for boarding in Southwest. Is the answer a yes or a no? Let's find out!
Do You Have to Pay for Boarding on Southwest?
No, you don't have to pay extra for better boarding positions on Southwest Airlines. But that is if you have specific Southwest credit cards that offer upgraded boarding passes.
To get one of the first 15 seats (A1-15 boarding position) on a Southwest flight can feel so good but the problem comes when money is involved. You will have to pay up to $15 for each person.
But there is some special credit card that can actually help you out. For example, the Southwest Rapid Rewards Priority Credit Card comes with its own benefits.
They include getting four free upgraded passes every year. This means you can board the plane early without paying an extra fee.
So, if you have this card, you can enjoy a better seat without paying any additional money. It's a nice benefit for people who like to fly with Southwest.
READ ALSO
How Does the Southwest Boarding Process Works?
1. When you check in with Southwest, you will be given a boarding group (A, B, or C) and a position (1-60+).
2. Your boarding pass shows your boarding group and position (for example A35).
3. When you get to the gate, you will see the numbered posts which will help you know where to stand in line.
4. Wait for the time they will call your group and line up according to your number.
5. The lower numbers will board first before others to keep things organized.
This system ensures a smooth start to your flight. You'll find your seat quickly and easily. No need to rush or worry about finding a spot.
Southwest's process makes flying stress-free. Enjoy a calm and orderly boarding experience.
Southwest has a system called Open Seating, which means you don't have to pay more to board.
However, if you want a better boarding position, you can pay for Early Bird Check-In. But you don't have to do that if you don't want to.
Remember to check in 24 hours before your flight which will help you to get a good spot.
Also, arrive at the airport early, know your boarding group and number, and be polite to others. That way, you can have a smooth and enjoyable flight with Southwest.