Do You Have to Weigh Your Carry-On Southwest Airlines?
Do you have to weigh your Carry-On Southwest Airlines? This is a common question for travellers travelling to stay for a longer period of time. If you find yourself in this category or know someone who does, keep reading. The information provided here will surely be of help to you or your friend.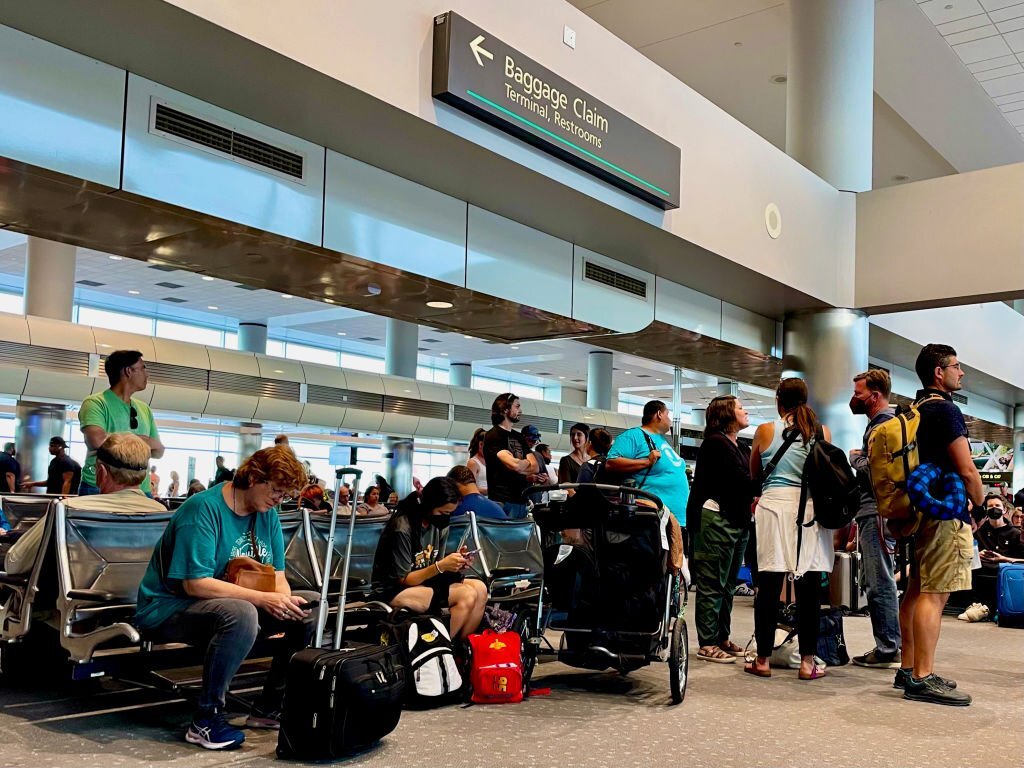 When it comes to Southwest Airlines' carry-on policy, passengers enjoy the flexibility.
It is similar to packing for a trip like a pro golfer who doesn't have to worry about the number of golf clubs they can bring; as long as it fits in the bag, it's good to go.
Imagine you are a passenger on a Southwest flight, headed for a week-long vacation.
You will surely pack some important items in your carry-on bag like your clothes and essentials, and a personal item, such as a backpack, for your laptop and in-flight entertainment.
After packing, you discover that the weight of your carry-on is heavy and you don't know if it will be a problem for you when you get to the airport.
Read on to find out if you will have to weigh your carry-on when travelling with Southwest Airlines.
Do You Have to Weigh Your Carry-on Southwest Airlines?
No, you do not have to weigh your carry-on when flying with Southwest Airlines.
Southwest Airlines allows passengers to bring one cabin bag with dimensions of up to 10 x 16 x 24 inches (25.4 x 40.64 x 60.96 cm).
You can also bring one personal item measuring up to 16.25 x 8.5 x 13.5 inches (46 x 21 x 34 cm). Southwest Airlines does not specify any weight restrictions for carry-on items and bags.
This means you don't have to fret about the weight of your carry-on bag, making your packing process much less stressful.
Instead of focusing on weight, Southwest emphasizes the size and dimensions of your carry-on.
As long as your bag fits within the specified dimensions, you can bring it on board without any worries.
READ ALSO
What Happens if My Southwest Bag Is Overweight?
If your Southwest bag exceeds the weight limit, which is 50 lbs and 62 inches (L+W+H), you will have to pay additional charges.
Overweight items that are between 51-70 pounds will cost you $100. The ones that weigh between 71-100 pounds will cost you $125.
20 pieces of checked baggage in total, including the free checked baggage from Southwest, are the maximum allowed per passenger on each flight.
Any excess baggage will definitely be paid for. Sporting equipment such as surfboards, non-motorized bicycles, and more can also be transported for a fee of $75 per bag.
Active-duty military personnel travelling on orders and carrying proper identification do not have to pay additional baggage fees.
How Can I Maximize My Carry-On?
1. Roll your clothing tightly to make the most of your carry-on space.
2. Utilize packing cubes to keep your carry-on organized and efficient.
3. Invest in a high-quality carry-on bag designed to maximize available space.
4. Wear bulkier items like jackets, sweaters, and sneakers during your journey to free up space inside your bag.
5. Employ a layering strategy when packing, grouping similar items together in layers.
6. Place less frequently used items at the bottom of your carry-on for easy access.
7. Safeguard your valuables by storing them in your carry-on's side compartments or cushioned with other items.
 It's important to pack within the specified weight limits to avoid these extra fees and ensure a smoother check-in process when travelling with Southwest Airlines.
Being mindful of your baggage weight and dimensions can save you both time and money during your journey.