Does American Airlines Have a Carry-on Weight Limit?
Does American Airlines have a carry-on weight limit? Have you ever been very thrilled to travel and then stopped to consider the difficult situations you were about to go on due to packing and following airline rules and regulations?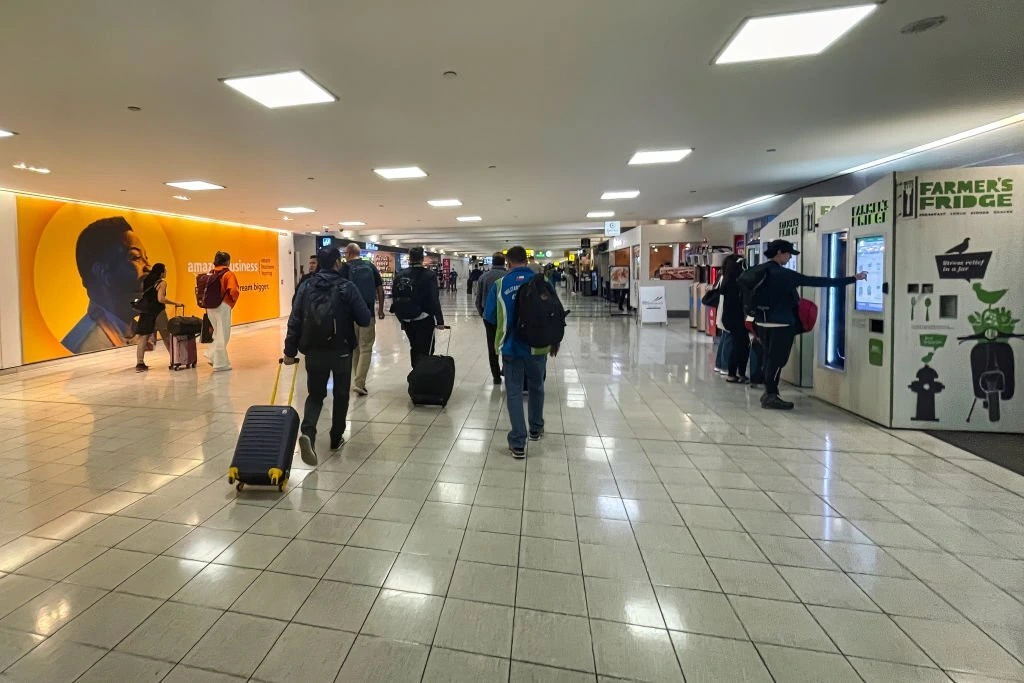 One common concern for many passengers is the weight limit for carry-on baggage.
I'm here to reveal the truth about whether American Airlines has a carry-on weight restriction and to give you the information you need for a trouble-free trip.
Does American Airlines Have a Carry-on Weight Limit?
American Airlines has placed some specific rules that govern carry-on baggage.
Avoid endangering yourself in a problematic situation, and get friendly with the Airline regulations.
These guidelines are put in place for your safety and comfort while maximizing efficiency during boarding and flight operations.
1. Carry-On Dimensions
Before we delve into the weight limit, it's crucial to understand the size restrictions imposed by American Airlines.
The American airline only allows one carry-on bag and one personal item per passenger.
Remember that your carry-on bag's maximum dimensions are 22 x 14 x 9 inches (56 x 36 x 23 cm).
Personal items like a bag (such as a laptop bag), or a small backpack that can fit beneath the seat in front of you are what you are permitted to bring on board.
2. Carry-On Weight Limit
American Airlines never had any specific weight limit for carry-on baggage.
However, ensure that your carry-on bag is within a weight range that you can carry without stress even if there is no weight restriction.
Practical Considerations
American Airlines may appear to give deaf ears on the carry-on weight restriction, but it's necessary to keep a few considerations in mind when packing your carry-on bag
1. Handling
Keep in mind that you will need to lift and stow your carry-on bag in the overhead bin yourself.
Packing an excessively heavy bag may cause strain or difficulty during this process.
Consider the weight you can manage comfortably throughout your journey.
2. Safety and Compliance
Make sure your carry-on suitcase can be lifted and stored safely without endangering you, other passengers, or airline staff.
It's crucial to abide by any rules about the items in your bag, such as prohibitions on beverages, sharp objects, or other forbidden items.
3. Checked Baggage
If you anticipate your carry-on exceeding a reasonable weight limit, you may want to consider checking it in as part of your checked baggage allowance.
Checked bags usually have higher weight limits, but keep in mind that additional fees may apply for checked bags depending on your ticket type and destination.
4. Always Check for Updates
American Airlines' policies are subject to change at any time.
Navigate to the airline's website or get in touch with a customer support representative to stay current on the latest information regarding luggage policies.
American Airlines does not have a specific carry-on weight limit, it is advisable to pack within certain limits that you can handle throughout your journey.
Remember to familiarize yourself with the airline's guidelines regarding dimensions and prohibited items to ensure a smooth and stress-free travel experience.
By staying informed and being mindful of practical considerations, you can make the most of your carry-on baggage allowance and enjoy a hassle-free trip with American Airlines.