Does American Airlines Have a TV?
Does American Airlines have a TV? This is one question I have answered for so many travellers, especially first-timers. If you are curious to know if American Airlines offers in-flight entertainment, then your answer lies here too. Also, learn about American Airlines' TV options and seatback screens.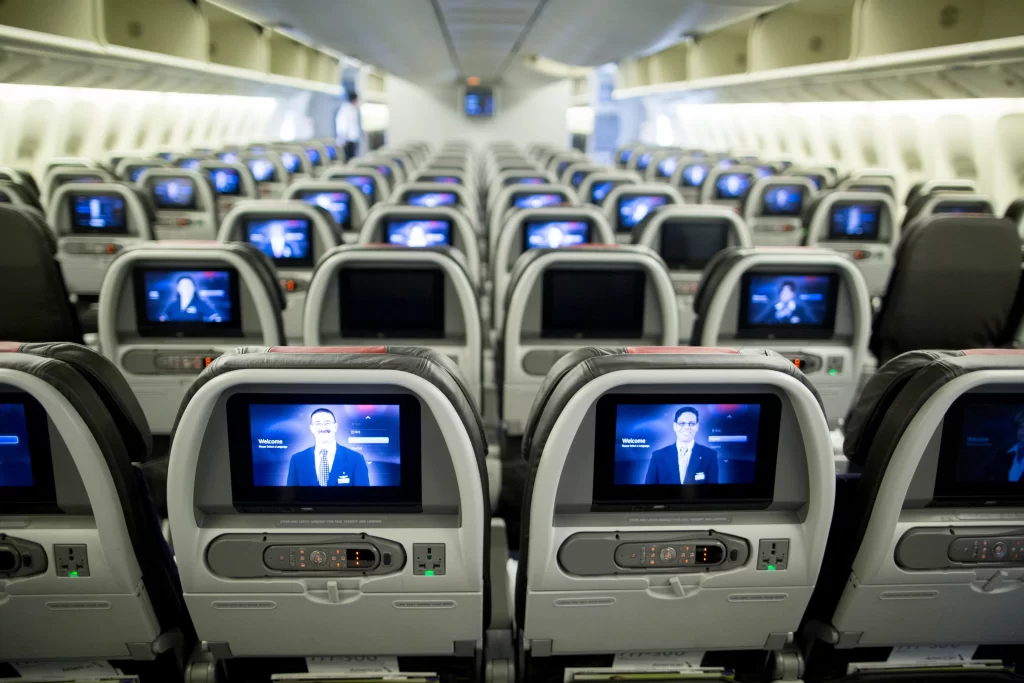 Does American Airlines Have a TV?
Yes, most American Airlines (AA) have television (TV) screens on flights. Be ready to explore a world of different entertainment options.
Just imagine you are seated comfortably, waiting for your flight and you are bored and wondering if there is anything good your eye can catch.
Don't worry about that, just sit back and relax because there is free seatback entertainment to enjoy.
The Airline TV shows up to 300 movies and hundreds of TV shows, plus a large library of music. Also, enjoy Live TV with channels including CNN and Sport24 on select flights.
They also have movies and Television shows suitable for both the young and the young at heart. Additionally, if you are travelling with children, there are movies and entertainment for them.
American Airlines partners with HOMER to provide educational entertainment that covers a wide range of topics like reading, music, science, and more.
Steps on How to Watch Movies and TV on American Airlines
To enjoy movies and shows on American Airlines, follow these easy steps;
1. Ensure you have a compatible mobile device with either iOS or Android.
2. Download the free American Airlines app from your device's app store.
3. Wait for the app to finish downloading and installing.
4. Launch the American Airlines app from your device's home screen.
5. Connect your device to the in-flight Wi-Fi as instructed by the cabin crew.
6. Inside the app, find the "Entertainment" or "In-Flight Entertainment" section.
7. Browse and select the movie, TV show, or music you'd like to enjoy.
8. Tap on your selection to start streaming.
9. Sit back and relax while you watch your chosen entertainment during the flight.
READ ALSO:
What TV Channels on American Airlines?
American Airlines has different Television channels on its domestic narrow body aircraft for passengers to enjoy inflight entertainment. These channels are;
1. NFL Network
2. ESPN + ESPN2
3. FOX
4. FOX NEWS
5. ABC
6. CBS
7. NBC
8. CNBC
9. CNN
10. TNT
11. USA Network
AA provides TV options. They offer in-flight entertainment. Passengers can enjoy television services and other video monitor services.
This includes onboard displays. Infotainment and screens are available. Multimedia amenities enhance the experience. In-flight Television is accessible.
So, yes, they have a Television (TV). Enjoy your flight.