Does American Airlines Have Wi-Fi?
This question, Does American Airlines Have Wi-Fi? always comes to mind when you are looking to stay connected during your American Airlines fight. Discover whether American Airlines offers Wi-Fi services and stay informed throughout your journey.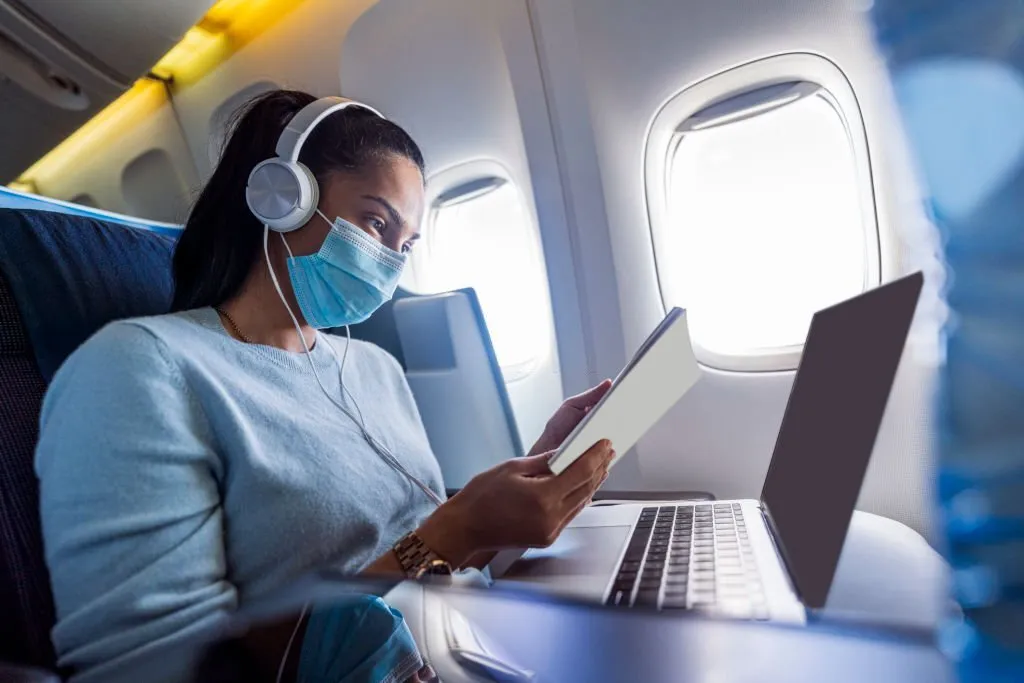 Does American Airlines Have Wi-Fi?
Yes, American Airlines has Wi-Fi services on many of its flights.
It is true that American Airlines knows the importance of connectivity for their passengers.
Imagine travelling without browsing the internet, isn't that horrible? That is why the company offers both domestic and international Wi-Fi options.
This just makes sure that no matter where your journey is taking you, you will be able to stay connected. That makes sense right?
Domestic Wi-Fi
Almost all the U.S. flights that American Airlines operates now offer in-flight Wi-Fi.
You can choose to buy Wi-Fi in advance before your flight through aa.com/Wi-Fi or still choose to buy it when you are on board. This flexibility caters to your convenience.
International Wi-Fi
For international travellers, they can also enjoy the benefits of Wi-Fi on American Airlines. International Wi-Fi is available on all Boeing 777-300ER flights.
However, this international WiFi cannot be bought in advance just like the domestic WiFi. You can only buy it when you are on board.
Complimentary Access to aa.com
There is a bonus access too. That is all flights with in-flight Wi-Fi provide complimentary access to aa.com.
It's a useful feature for confirming flight details, making travel arrangements, or just browsing while travelling.
How Much Does American Airline Wi-Fi Cost?
The cost of in-flight Wi-Fi on American Airlines depends on the type of service you want and the duration of your flight.
You can choose from hourly, daily, or monthly plans, making it suitable for both short-haul and long-haul travellers.
The cost ranges from $10 to $40. It is now left for you to select the one that you can afford.
Also, know that American Airlines offers monthly and annual wireless network subscription plans for those who travel frequently.
It is just for up to two devices. Here's a breakdown of the pricing:
| Subscription Type | Duration | 1 Device Price | 2 Device Price |
| --- | --- | --- | --- |
| Monthly | 1 Month | $49.95 | $59.95 |
| Annual | 1 Year | $599 | $699 |
You must be an AAdvantage member in order to be qualified for the wireless network subscription plan of American Airlines.
You should also have an email address and a U.S. billing address saved in your AAdvantage account.
But if you are an AAdvantage member, you can join today.
READ ALSO:
What are the Coverage and Limitations?
Your Wi-Fi subscription will be valid on most domestic flights operating within the United States.
Or between the U.S. and Canada, Mexico, the Caribbean, or Central America, where there is a network to access the internet
Please note that Panasonic international wireless network services are not included in the American Airlines Wi-Fi Subscription Plan.
How to Connect to American Airlines' Wi-Fi
Connecting to American Airlines' in-flight Wi-Fi is very simple. Follow the steps below:
1. Using Phones and Tablets
Enable aeroplane mode and connect to the 'aa inflight' Wi-Fi signal.
If not redirected, open your preferred browser and enter aainflight.com.
2. Using Laptops
Connect to the 'aainflight.com' Wi-Fi signal.
If not redirected, open your preferred browser and enter aainflight.com.
Please be aware that the schedules, equipment, and availability of the wireless network service on American Airlines aircraft are all subject to change.
Additionally, in-flight wireless network does not support cell phone or Voice-over-Internet Protocol (VOIP) services.
So, the next time you board an American Airlines flight, just know that you can stay connected to the world while you fly.
Enjoy your journey with American Airlines' in-flight wireless network services.