Does Southwest Airlines Pay for Hotel?
Does Southwest pay for hotel? You are about to discover some of the most intriguing benefits of working with Southwest Airlines. This topic is bound to catch your interest, so let's dive in. You will get to know the full details of whether they pay for a hotel for you or not in case your flight is delayed.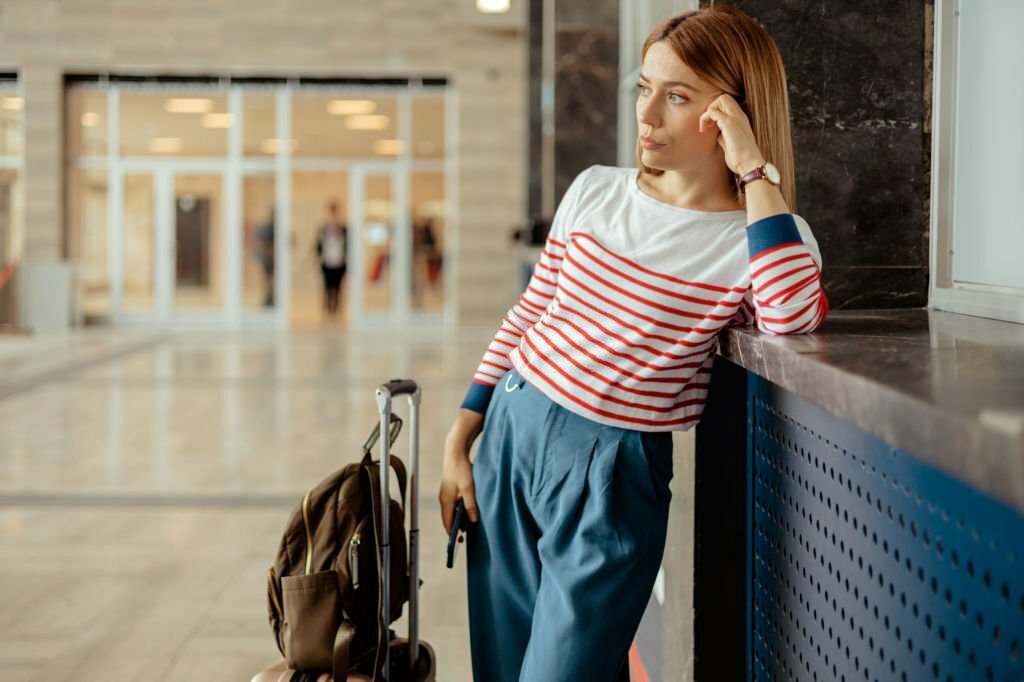 Southwest has had to compensate travellers for cancelling flights on numerous occasions, including the 2022 holiday disaster.
Your scheduled flight may be delayed or cancelled if the airline must deal with personnel issues and bad weather.
Will Southwest Airlines pay for the hotel if they cancel your flight? Find out now.
Does Southwest Airlines Pay for Hotel?
Absolutely, yes Southwest Airlines covers expenses for hotels, but it comes with some conditions.
Southwest Airlines provides hotel accommodations for passengers during flight cancellations, diversions, or extended delays.
These circumstances are because of factors within the airline's control.
In such cases, Southwest Airlines will offer vouchers or accommodations to help lessen the inconvenience of the situation.
However, it's important to note that this compensation comes with certain terms and conditions.
When Does Southwest Provide Hotel Compensation?
Southwest Airlines primarily covers hotel expenses when the following situations occur:
1. Flight Cancellations
Southwest Airlines may provide affected passengers help with finding accommodations in the sad case of a flight cancellation.
The airline should have some control over the cancellation, such as when it results from personnel issues, maintenance issues, or other circumstances unrelated to weather or air traffic.
2. Flight Diversions
Southwest will also help you pay for hotel or accommodation if your Southwest flight is diverted to an alternate airport due to unforeseen circumstances.
This diversion will always result in you staying overnight.
It is important you understand that diversions caused by factors like weather that cannot be controlled by the airline will not come with compensation.
READ ALSO:
3. Extended Delays
Passengers can face severe delays because of factors like technical problems. Southwest Airlines may offer hotel vouchers if such delays require you to stay overnight.
Southwest's Hotel Compensation Terms and Conditions
When Southwest Airlines offers hotel accommodations, there are some important terms and conditions you need to know:
1. Eligibility
Hotel compensation is provided to passengers who are inconvenienced by circumstances within the airline's control.
Weather-related delays or cancellations are generally not covered.
2. Accommodation Quality
The quality and standard of the provided accommodations depend. They are to meet your basic needs during the delay.
3. Notification Process
Southwest Airlines will inform passengers about the availability of hotel accommodations. They will also give you instructions on how you can get them.
4. Alternative Arrangements
Some passengers can decide to pay for their own hotel room if they want and have the money. Southwest Airlines may provide a voucher or reimbursement for an agreed-upon amount.
Southwest Airlines understands that travel disruptions can be inconvenient.
That is why they try to assist their passengers in finding suitable accommodations.
Southwest Airlines has measures in place to make your travel experience as easy as possible in case of unexpected problems, whether it be a hotel voucher, reimbursement, or a different hotel.