How Long Does Boarding Last on American Airlines
How long does boarding last on American Airlines? Discover the American Airlines boarding process and find out how long it lasts. Also learn about the duration, boarding schedule, and sequence for a smooth travel experience.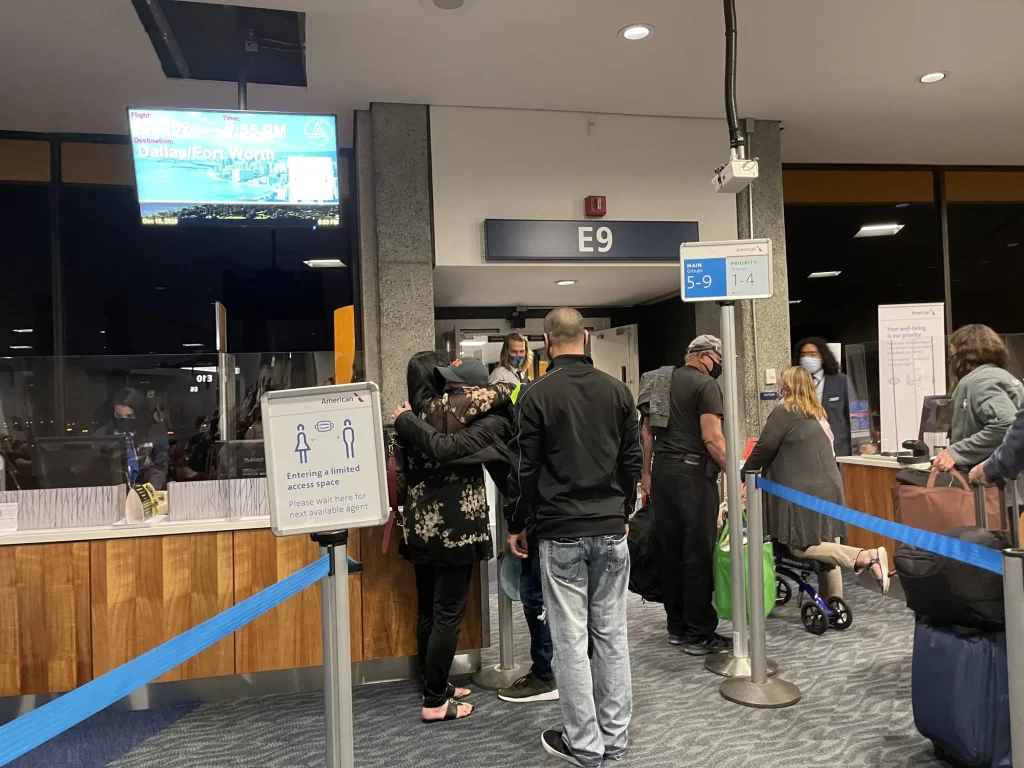 How Long Does Boarding Last on American Airlines?
The majority of flights start boarding 30 – 50 minutes before the scheduled departure. But the exact time depends on where you are travelling to and also the flight size you're using.
Boarding for American Airlines ends 15 minutes before departure. Ensure that you're on board before the estimated time elapsed.
If you fail to meet up on time, your seat might be reassigned to another passenger. And know that once they close the door, you will not be allowed to board.
How Does American Airlines Determine Boarding?
American passengers/travellers are assigned to the highest group for which they qualify. For example, the basic economy passengers are typically allocated to Group 9.
But when a passenger with AAdvantage Gold elite status books a basic economy ticket, they will get upgraded to Group 4.
First-class passengers board in Group 1. Business class passengers also board early, with access to Groups 1 and 2. While premium economy passengers board in Group 4.
Premium economy passengers, although paying more than those in the regular economy, board in Group 4, which offers a more expedited experience compared to the standard economy class.
Flying in a premium cabin is the simplest way to gain priority boarding with American Airlines.
READ ALSO:
American Airlines Boarding Process
For you to have a smooth journey without any stress, it is very important to understand the American Airlines' travel process. They are:
1. Check-In and Arrival
Passengers are advised to arrive at the airport on time. For those travelling within the United States, ensure that you arrive at least 2 hours before your flight.
But for international travel, you should arrive at least 3 hours.
2. Check-In Options
American Airlines offers convenient check-in options to make the process easy for you. Passengers can choose between curbside check-in or self-service kiosks at most airports.
Online check-in is available 24 hours before departure and it is more convenient.
3. Checked Bag Limit
Passengers must be aware of American Airlines' specific checked bag limits. Notably, some airports restrict checking bags more than 4 hours before the flight.
So it is important to plan accordingly and follow the rules to avoid any kind of issue which might be stressful for you.
3. Boarding Pass and Seat Assignment
Upon check-in, passengers receive a boarding pass showing their seat assignment and assigned boarding group.
It's essential to check this document carefully, as it contains important information that will help you have a smooth boarding process, including the assigned group for efficient boarding.
Just know that the duration of the boarding phase with American Airlines depends on factors like the flight size, destination, and passenger groups.
Passengers should be prepared to wait during the boarding period, which follows a scheduled sequence and timeframe determined by the airline's boarding process.