How Much Do American Airlines Workers Get Paid?
How much do American Airlines workers get paid? Discover the salary details and compensation packages for employees at American Airlines.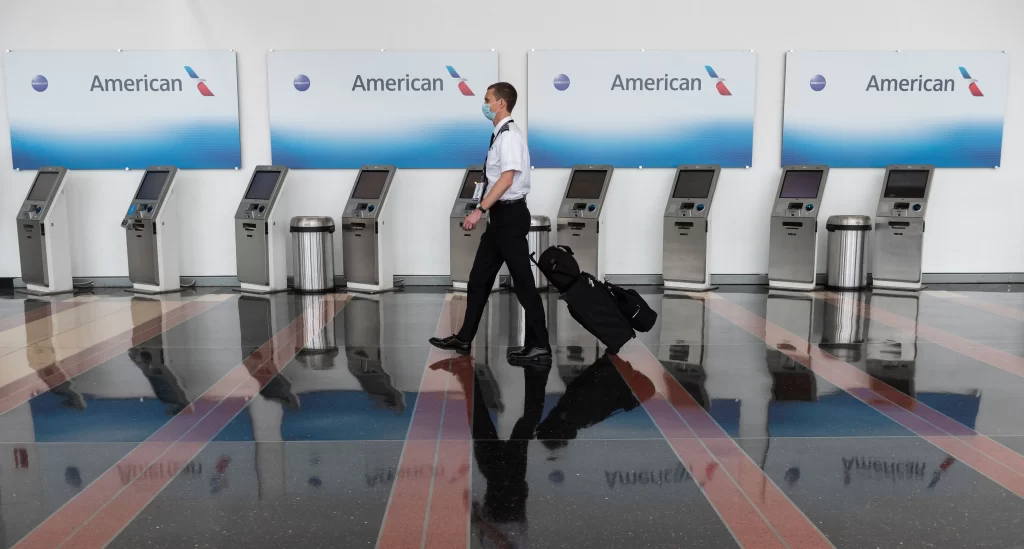 If you've ever wondered about the earning potential of American Airlines workers, you're not alone.
"How much do American Airlines workers get paid?" is a common question among job seekers and aviation enthusiasts alike.
Here, we'll explore the salaries and compensation packages for various positions within American Airlines, shedding light on the financial perks that come with working for this reputable airline.
How Much Do American Airlines Workers Get Paid?
The salary for American Airlines workers varies from approximately $34.91 per hour for flight attendants to $121,295 per year for first officers.
American Airlines workers receive varying salaries depending on their roles and positions within the company.
The compensation packages are competitive and come with additional benefits for employees.
Let's explore the average salaries for some of the key roles at American Airlines:
1. Flight Attendants – Providing Excellent Service at $34.91 per hour
Flight attendants at American Airlines play a crucial role in ensuring passengers have a comfortable and safe journey.
They receive an average hourly pay of $34.91.
Alongside this competitive wage, flight attendants may also benefit from health insurance, dental insurance, vision insurance, a flexible spending account, and a retirement plan.
2. Pilots – Guiding the Skies at $119,952 per year
Pilots are the backbone of any airline, and American Airlines highly values their expertise. With an average salary of $119,952 per year, pilots enjoy attractive compensation.
Additionally, they may receive financial perks such as a retirement plan, paid time off, and employee assistance programs.
READ ALSO;
3. Customer Service Representatives – Providing Stellar Assistance at $17.18 per hour
Customer Service Representatives play a vital role in ensuring positive interactions between passengers and the airline.
With an average hourly pay of $17.18, these employees contribute significantly to the airline's success. They may also enjoy benefits like health insurance, a retirement plan, and paid time off.
4. Aviation Technicians – Keeping the Fleet in Top Shape
Within the aviation department, various technical roles are essential for keeping the aircraft in optimal condition.
Aircraft Maintenance Technicians earn approximately $39.42 per hour, while Aircraft Mechanics receive around $43.34 per hour.
First Officers, who assist pilots, earn an average of $121,295 per year.
These roles may also offer additional benefits, including health insurance and a retirement plan.
Employee Satisfaction and Fair Pay
Job satisfaction is crucial for a thriving workforce. At American Airlines, the Fair Pay score is 2.63, indicating that employees generally find their compensation reasonable.
However, it's important to consider individual perspectives, and you can read reviews from current employees to gain valuable insights into the company's compensation and culture.
The Highest Salary at American Airlines
The highest reported salary at American Airlines is currently $131,000 per year.
This highlights the potential for growth and higher earnings within the company, especially for positions such as Airline Captains, who play a critical role in leading flights.
To sum up, American Airlines recognizes the importance of its workforce and provides competitive salaries and compensation packages across various roles.
From pilots and flight attendants to ground staff and administrative positions, each employee is valued for their contributions.
Moreover, the airline offers a range of benefits and perks, ensuring the well-being and satisfaction of its employees.
So, if you're considering a career at American Airlines, rest assured that your hard work will be recognized and rewarded with a comprehensive compensation package.