How to Ask for an Upgrade on American Airlines
Will you love to know how to ask for an upgrade on American Airlines? I will guide you through the process of asking for an upgrade on your next American Airlines flight.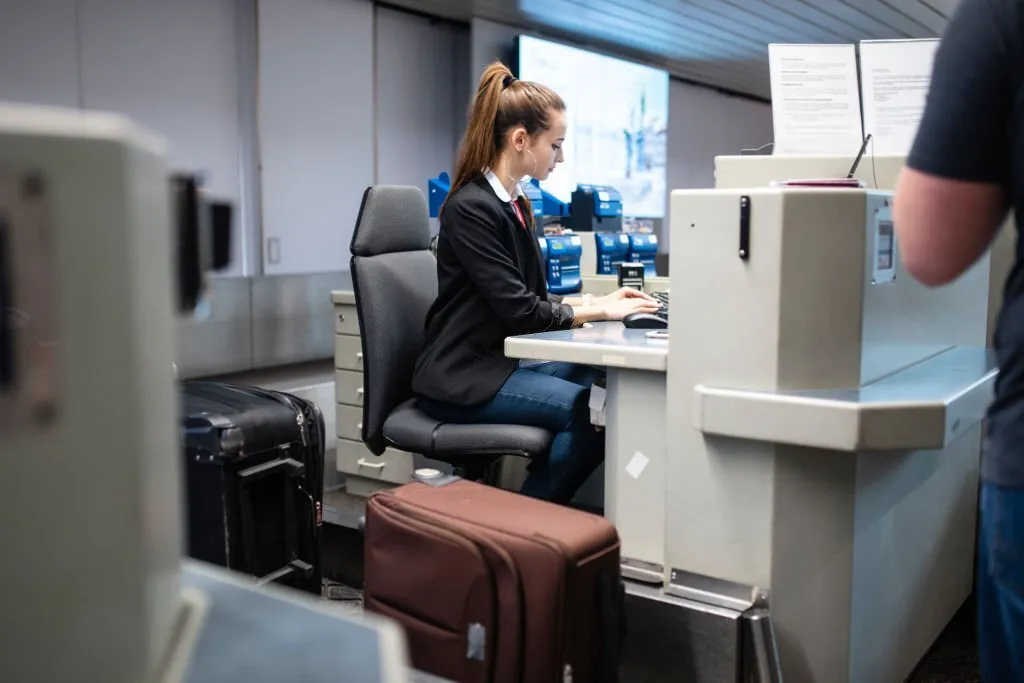 Dreaming of flying in luxury with more legroom, premium services, and exclusive amenities?
You can make that dream a reality by requesting an upgrade on American Airlines.
American Airlines offers several ways to secure an upgrade, depending on your ticket type, frequent flyer status, and the available options for that particular flight.
How to Ask for an Upgrade on American Airlines
Familiarize yourself with the upgrade possibilities to determine the best approach for your journey.
Upgrade with Miles: If you're a member of the AAdvantage frequent flyer program, you can use accumulated miles to request an upgrade.

The number of miles required varies based on the flight distance and availability of upgrade seats.

Complimentary Upgrades: Elite members of the AAdvantage program may be eligible for complimentary upgrades on select flights.

The eligibility criteria and availability of complimentary upgrades depend on your elite status level.

Systemwide Upgrades: Certain fare classes and elite statuses allow you to use systemwide upgrades to secure an upgrade on long-haul international flights.
1. Book Your Flight Strategically
When planning your trip, choose flights and travel dates with a higher likelihood of scoring an upgrade.
Consider travelling during off-peak times when the flight occupancy is lower, increasing your chances of getting an available upgrade seat.
2. Join the AAdvantage Program
Enrol in the AAdvantage loyalty program if you haven't already.
The program rewards you with miles for every American Airlines flight and eligible partner flight you take.
As you accumulate miles, you'll gain elite status, providing you with more opportunities for complimentary upgrades.
3. Check for Upgrade Availability
Check the upgrade availability for your reservation before your flight.
To achieve this, log into your AAdvantage account or visit the American Airlines site.
If upgrade seats are available, you can request the upgrade directly through the website or the American Airlines mobile app.
4. Request an Upgrade at Check-In
If you didn't secure an upgrade during the booking process, don't lose hope.
You can request an upgrade when you check in for your flight.
I will advise that you speak with the self-service kiosks or visit the airline check-in desk for more inquiries about upgrades
5. Be Flexible and Polite
Being flexible with your travel plans can work in your favour when asking for an upgrade.
If the flight is overbooked in economy but has available seats in business or first-class, airlines may offer upgrades to passengers willing to take a later flight.
During interactions with airline staff, maintain a polite and friendly demeanour.
Remember that upgrades are subject to availability, and staff members are more likely to assist you if you approach the situation with kindness and respect.
6. Consider the Upgrade Auction
In some cases, American Airlines may offer upgrade auctions where you can bid for available premium seats.
Participating in such auctions can be an exciting way to increase your chances of experiencing an upgrade.
Asking for an upgrade on American Airlines doesn't have to be a daunting task.
With strategic planning, loyalty program benefits, and a positive attitude, you can enhance your flying experience and enjoy the added comfort and luxury of premium cabins.
Whether you choose to redeem miles, request complimentary upgrades, or explore auction opportunities, remember that each flight presents a unique chance to elevate your travel experience to new heights.