How to Book American Airlines Flights with Rewards?
How to Book American Airlines Flights With Rewards? If you're wondering how to use your accrued miles to book American Airlines flights and maximize your benefits. You have landed on the right page.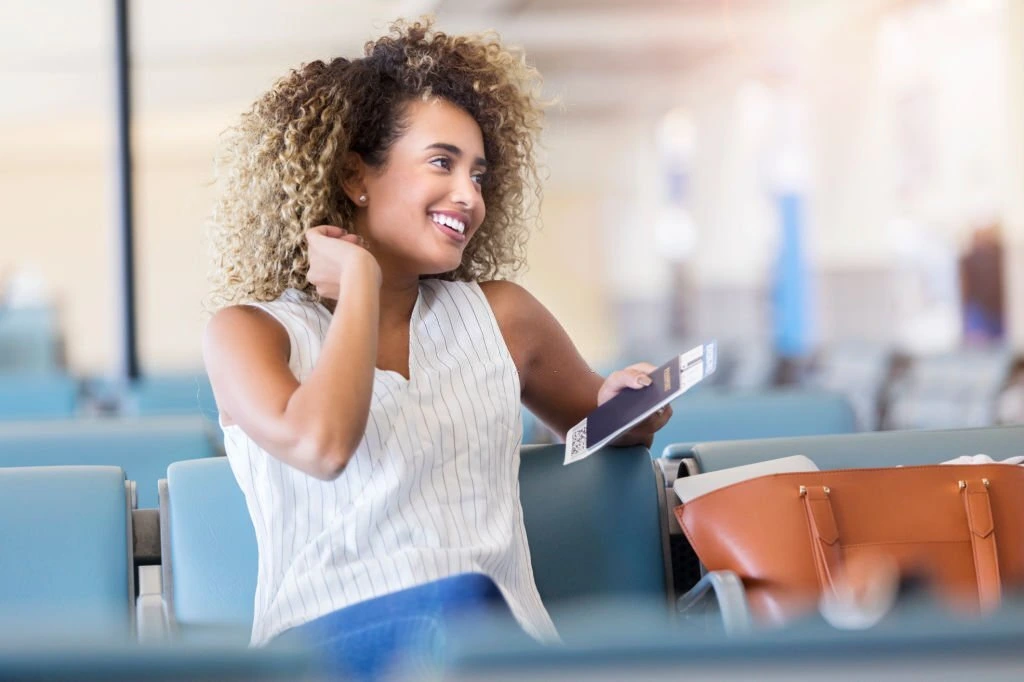 American Airlines maintains its top spot as one of the world's gigantic airlines.
It offers its customers a lucrative loyalty program that allows passengers to earn and redeem miles for future flights and travel benefits.
Additionally, you may use your loyalty program membership to its fullest and take the trip of a lifetime by learning how to book American Airlines flights using rewards.
How to Book American Airlines Flights with Rewards?
Here, we'll walk you through the guidelines for booking American Airlines flights with rewards.
American Airlines AAdvantage Program
It is advisable to sign up for the American Airlines AAdvantage program to enjoy the benefits of booking a flight using rewards.
Getting started is simple and cost-free on the official website.
However, every time you fly with American Airlines or one of its partner airlines after joining, you'll start accumulating miles.
Accumulate AAdvantage Miles
The key to booking flights with rewards lies in accumulating AAdvantage miles.
There are numerous ways to earn miles with American Airlines.
These include;
Flying with American Airlines or its partner airlines
Using American Airlines credit cards
Staying at partner hotels
Renting cars from preferred providers
Shopping through the AAdvantage eShopping mall, and dining at participating restaurants.
Be sure to take advantage of these opportunities to earn miles faster.
Understand Mileage Levels
American Airlines has a dynamic pricing system for award flights, meaning the number of miles required can vary based on factors such as destination, season, and availability.
Familiarize yourself with American Airlines' mileage levels by visiting their website or contacting their customer service.
This will help you understand the approximate number of miles needed for your desired flight.
Check Flight Availability
Once you have accumulated enough miles, it's time to check flight availability.
Visit the American Airlines website or use their mobile app to search for award flights.
Enter your departure and arrival airports, preferred travel dates, and passenger details.
The search results will display available flights and the corresponding mileage required.
Plan Ahead and Be Flexible
Booking award flights can sometimes require flexibility, especially during peak travel seasons or for popular destinations.
Plan ahead and be open to adjusting your travel dates or considering alternative airports.
Having some flexibility in your travel plans increases your chances of finding available award flights.
Be Aware of Award Fees and Taxes
While using your miles to book flights is an excellent way to save money, keep in mind that award flights may still incur certain fees and taxes.
These charges vary depending on the destination and specific booking details.
Make sure to review the fees and taxes associated with your chosen award flight before finalizing the booking.
Book Your Flight
Once you have found the desired award flight and confirmed the fees and taxes, proceed with booking your flight.
Follow the prompts on the American Airlines website or app, provide the necessary information, and complete the booking process.
Make sure to have your AAdvantage membership number and login credentials ready.
Maximize Your Benefits
Booking American Airlines flights with rewards doesn't end with just redeeming your miles.
You can take full advantage of extra benefits as an AAdvantage member, and enjoy perks like priority boarding, cost-free upgrades, access to airport lounges, and many more.
Take advantage of these perks to enhance your travel experience.
Unlocking the skies and booking American Airlines flights with rewards is a thrilling experience that allows you to make the most of your loyalty program membership.
Additionally, you may use your earned AAdvantage miles to plan your next trip by adhering to the instructions above.
So, start accumulating miles, stay updated on the latest promotions, and let your rewards take you to new heights with American Airlines. Bon voyage!