Is Delta Bigger than American Airlines?
American Airlines and Delta are two giant airlines in the United States, and these two are among the world's enormous and most popular carriers in the entire globe.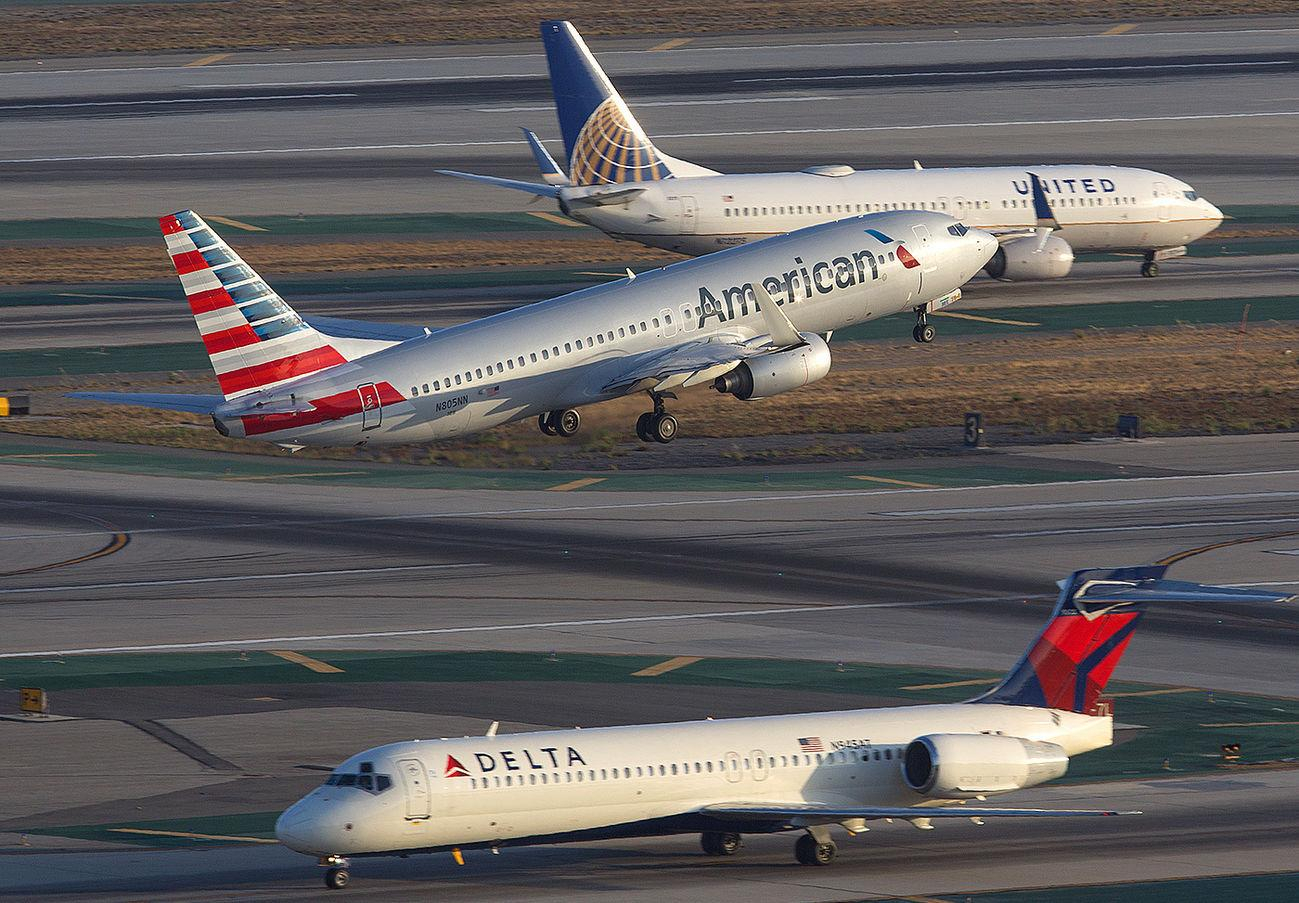 Is Delta Bigger than American Airlines?
American Airlines is the world's largest airline. In reality, they have over 200 more planes than Delta.
They have a vast network and are part of the world's largest airline alliance, so booking with Americans may transport you almost everywhere.
Both airlines serve millions of passengers and contribute to global connectivity, playing critical roles in the aviation sector.
American Airlines, may have an advantage when it comes to arranging award travel.
In my experience, award flights are almost always less expensive than Delta flights on identical routes.
This raises the value of American Airlines miles and may be worth the occasional soiled cabin or late flight.
Which Airline is More Reliable?
American Airlines is widely considered a dependable carrier.
However, with so many aircraft traveling around the world every day, there is always the possibility of delays or cancellations.
The whole airline sector has been battling with personnel shortages in recent years, which has resulted in a significant increase in flight cancellations.
Delta Airlines has an excellent reputation for dependability.
It maintains one of the world's most comprehensive aviation networks, and it excels at keeping planes on schedule.
This is especially true at Delta's hubs, where 45-minute layovers are regularly available.
Delta scans each suitcase each time it is placed anywhere, so passengers know exactly when their checked baggage is loaded and retrieved from the plane.
Delta guarantees that your bags will arrive at the baggage claim within 15 minutes of your arrival at the gate, and if they arrive later, they will offer you free SkyMiles.
READ ALSO;
Which Airline Has Better Customer Service?
American Airlines provides good customer service. While it isn't extravagant, they can typically accommodate any request you have.
You can contact a live customer support representative via the mobile app's messaging interface or by phone.
Many people have had multiple experiences with American Airlines' customer support, and they have always been able to efficiently answer any question.
I've dealt with a few grouchy and troublesome AA ticketing counter staff and gate agents (particularly in Miami – yikes), but my overall encounters have been nice and seamless.
Having said that, I've always had a pleasant and helpful flight crew when flying with American Airlines!
Delta Airlines provides excellent customer service. It is difficult for any customer service team to meet expectations, but Delta employees perform admirably.
They offer a terrific texting hotline and a phone number hotline, which may be utilized to contact a live person.
Their texting hotline is particularly impressive. While wait periods can be lengthy, there is no need to be active in a discussion.
Delta flight crews and airport personnel are incredibly pleasant.
The comparison between Delta and American Airlines is not definitive as to whether one is universally "bigger" than the other.
Using various metrics, such as fleet size, the number of destinations served, revenue, and market share.
Delta and American Airlines are major carriers with substantial operations and significant global reach.
The comparison of which airline is "bigger" could fluctuate depending on the specific criteria used for comparison at any given time.