How Long is the Southwest Hiring Process?
How long is the Southwest hiring process? As an applicant looking forward to working with Southwest Airlines, you should know this and also the stages of the hiring process.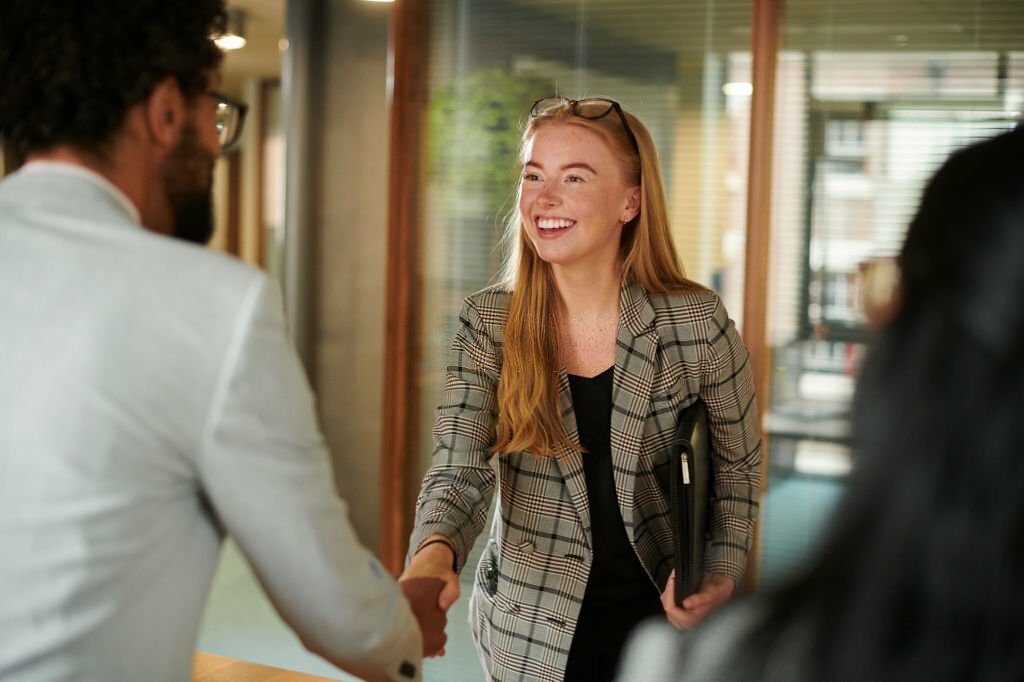 Anytime airlines want to recruit new staff, they look for candidates with strong communication skills, customer service skills, and technical knowledge.
They should also have the ability to work in a team. They make use of a hiring process to make sure they hire the right candidate for the position.
If you are to be among those seeking a position in Southwest Airlines, you need to have these skills to start with.
But how long does it take Southwest Airlines to hire their own staff? Let us find out!
How Long is the Southwest Hiring Process?
Southwest's hiring process depends on the position you are applying for. It usually takes weeks to complete the hiring process.
This is because of the drug testing and background checks that are required to be done. However, it usually involves a number of stages that applicants must go through.
You need to understand each stage better in order to have a higher chance of getting the job you are applying for.
What are the Stages of the Hiring Process?
These stages are:
1. Online Application
Anyone who wants to work with Southwest will first apply for the job online through Southwest's career portal.
This is where you provide your resume and other relevant documents. The application process typically takes about 20-30 minutes to complete.
2. Resume Review
The Southwest HR team will start to review your resume immediately after you submit your application.
They can take a few days to a few weeks to review the resume. It depends on the number of applications they receive.
3. Phone Interview
If your resume passes the initial screening, you may receive a call from Southwest Airlines for a phone interview.
This conversation is usually a brief discussion about your qualifications and interest in the position. The phone interview generally lasts around 20-30 minutes.
4. Face-to-Face Interview
If the phone interview is successful, they will invite you for a face-to-face interview you will need to come in person.
The duration of this interview depends on the role you applied for and how many questions they ask you. Typically, it can last from 45 minutes to an hour.
5. Assessment and Testing
Some positions may need you to write an assessment or test.
These evaluations could take a few hours to complete. It depends on how difficult the role you applied for is.
6. Background Check and References
Southwest will then conduct a background check and contact your references if you pass the interview and assessment.
This step can take anywhere from a few days to a couple of weeks, depending on how quickly your references respond.
7. Job Offer
If everything goes well, Southwest Airlines will offer you a job. It will take a few weeks after your last interview with them
8. Onboarding and Training
When you accept the offer, you will then go for onboarding and training. Depending on the position, this stage can last anywhere from a few days to several weeks.
What are the Factors Affecting the Recruitment Process?
There are some factors that can influence the hiring process of Southwest. They are as follows:
1. The first one is how difficult the position you applied is. This is because most sensitive positions will require a thorough assessment and interviews.
2. It also depends on the number of candidates that applied. This will determine how fast they will review and reply to your application.
3. The third factor is how quickly your referee/references respond to the HR team. If they don't respond on time during the background check, it will delay your application.
4. The hiring needs of Southwest Airlines can change, which affects how quickly the process moves.
What Assessment Methods Does Southwest Airlines Use?
Southwest Airlines uses the Mechanical Aptitude Test (MAT) as part of its hiring process. This assessment method is particularly for positions like pilots and maintenance technicians.
This assessment is carefully crafted to know how much knowledge of mechanical systems and their functioning the candidates have.
Southwest doesn't take its operation measures less seriously and that is why it assesses the candidates before they employ them for this position.
It has to do with keeping the plane safe and in good working condition. It is a sensitive position that needs them to confirm that you really know about machines.
The hiring process of Southwest on average may take several weeks to complete all the stages from application to onboarding.
Understand the process and be patient as you wait for feedback from Southwest Airlines. Good luck with your application!