What Does Group 5 Mean on American Airlines?
Gain an understanding of the significance of "What does Group 5 mean on American Airlines?" with a clear explanation and interpretation of this boarding category. Additionally, learn about American Airlines' Group 5 which will also ensure you enjoy your trip.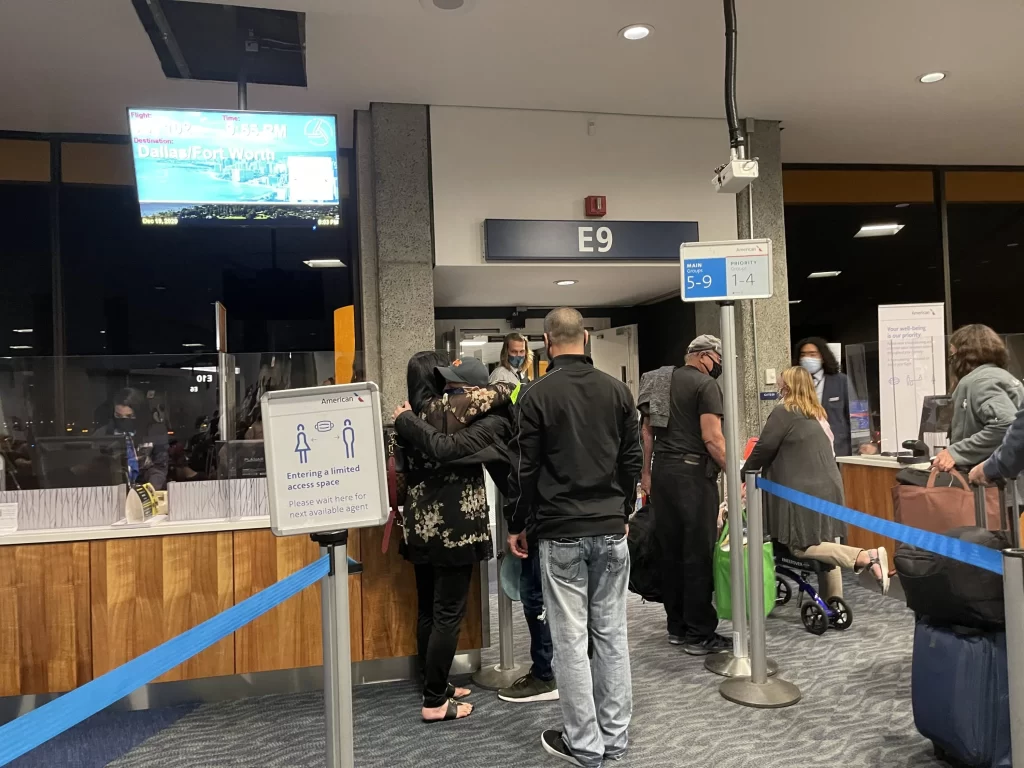 A boarding group is a way airlines organize how their passengers enter a flight at the airline gate. It is usually assigned to passengers during check-ins.
It is important you understand the boarding process of American Airlines especially when you are about to book a flight with them.
American Airlines uses this grouping system to make the boarding process easy and also to ensure their passengers have a smooth flight experience.
So you may find yourself in any of the groupings during the process. If eventually you fall under the Group 5 passengers and don't understand what it means, don't worry!
As you continue to read, you will get to understand the meaning of Group 5 and the Group 5 Boarding on American Airlines works.
What Does Group 5 Mean on American Airlines?
Group 5 on American Airlines is the fifth group of passengers to board the plane. They have preferred boarding privileges like Main Cabin Extra (excluding Basic Economy).
They also have AAdvantage members who earn 15,000 Loyalty Points, and eligible AAdvantage credit card members.
So if you are under this group of passengers, you will have the privilege of boarding earlier which allows you to settle comfortably before other groups of passengers.
The Main Cabin Extra passengers are those that sit in economy. To get an upgrade in experience, they pay higher.
These upgraded experiences are seats with extra legroom, complimentary snacks and drinks (including alcoholic drinks), and access to free movies and TV shows.
To upgrade to a main cabinet extra seat starts at the rate of $20 but it depends on your destination.
Credit Card Options for Group 5 Boarding Privileges
Having an American Airlines card is another way you can get to board Group 5. There are only 2 credit cards that can give you the Group 5 boarding privileges.
The first is Citi® / AAdvantage® Platinum Select® World Elite Mastercard®
And the second is The CitiBusiness® / AAdvantage® Platinum Select® Mastercard®.
Both have an annual fee of $0 for the first year which later costs $99 each year after the first year.
If you spend $2,500 to buy the first credit card in the first 3 months after getting the card, you can earn 50,000 American Airlines AAdvantage® bonus miles.
But If you spend $4,000 to buy the second credit card in the first 4 months after getting the card, you can earn 65,000 American Airlines AAdvantage® bonus miles.
READ ALSO!
Why Does American Airlines Use Boarding Groups?
Even though it may seem tricky American Airlines uses these boarding groups to get passengers to take actions that make more money for the airline.
These actions are such as travelling frequently which is enough to qualify the passengers for elite status and also applying to certain credit cards, or upgrading to a premium cabin.
The boarding process also helps speed up the process thereby reducing the time passengers spend waiting in line.
How Does Group 5 Boarding Work?
When it is time to board, an airline staff/worker will make an announcement that Group 5 passengers can board. The passengers will then line up for the boarding process.
This group enters the plan after the passengers holding tickets with priority boarding (Groups 1 through 4). Then Group 5 which is preferred boarding will go next.
Remember that you must have your main cabin extra upgrade. Or hold an eligible American Airlines credit card in order to be able to board with this group.
Having a good understanding of the boarding process and being prepared can help ensure you have a stress-free start to your journey.
Remember to arrive on time, follow the instructions of airline staff, and be courteous to your fellow passengers.
This way, you will be prepared well to make your flight experience as smooth as possible.