What ID is Required for Southwest Airlines?
What ID is Required for Southwest? You should be aware of the proper Identification that Southwest Airlines needs from you in 2023 before you can check in without difficulty.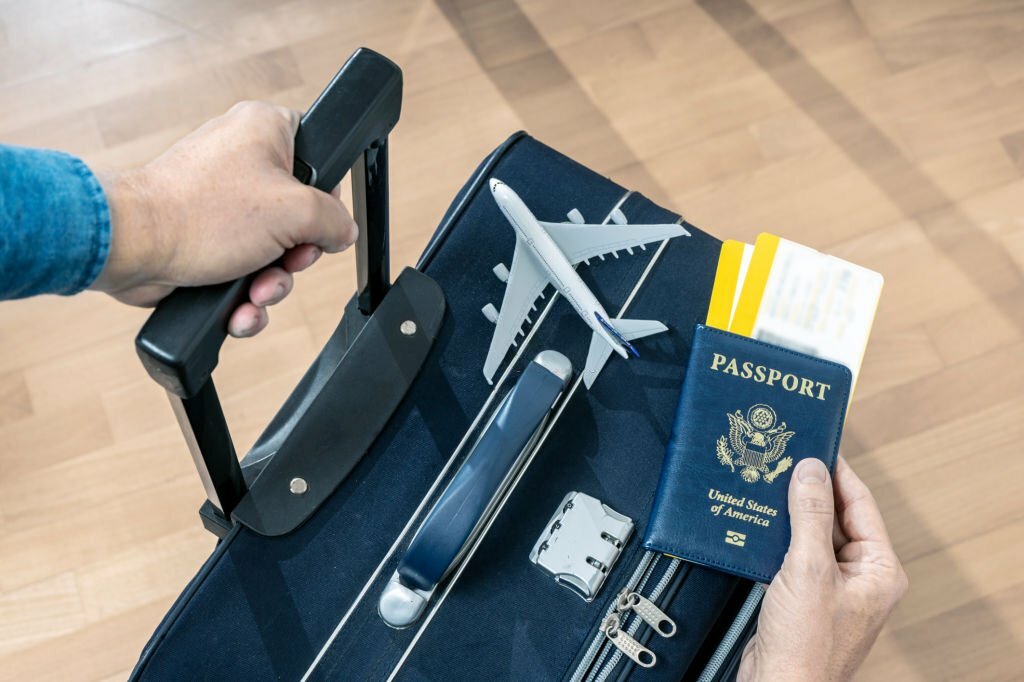 Airlines now make use of Identification for both domestic and international flights before you can check-in.
If you don't have the proper identification for the airline you want to travel with, there will be problems.
But there are measures that are introduced to solve the problems. The Transportation Security Administration (TSA) will verify your identity by using publicly available databases.
This is just an alternative form of identification.
It will ensure that no passengers will have to miss their flight because of not having the proper identification and this measure can be a long protocol.
You see why you need to know and have the right Identification that your airline needs so that you will be allowed to pass through the screening checkpoint.
So let's find out the ID that Southwest will require from you before you can check in.
What ID is Required for Southwest Airlines?
The various IDs Southwest Airlines needs you to have before you can check in include;
A valid government-issued driver's license,
Passport,
Military ID,
Government-issued ID, and
Even the Southwest Rapid Rewards card can be used that is if you are a program member.
Just know that the name on any ID you are going to use should match the name on your ticket name. There shouldn't be any difference.
There is some group of people that don't necessarily need these IDs to fly and they are known as the minors. They are the ones that are under the age of full legal responsibility.
What ID is Required for Minors to Fly
There are rules for both domestic and international travel when it comes to the ID requirements for minors flying with Southwest Airlines.
1. Domestic Travel
Southwest Airlines and the Transportation Security Administration (TSA) don't ask children who are under the age of 18 for identification for domestic travel inside the United States.
This simply means that they can board without showing any form of identification. That is as long as they are travelling domestically with family or legal guardians.
2. For Unaccompanied Minors
However, there is an important exception for Unaccompanied Minors aged 5-11 who are travelling alone on Southwest Airlines.
The parents or legal guardians of these children must be at the airport and show proof of age documentation, which can be in the form of a birth certificate.
3. For International Travel
Each minor must have a passport book if they want to travel internationally with a guardian.
This passport verification process is carried out by a Customer Service Agent or kiosk at the Southwest Airlines Ticket Counter on the day of travel.
A boarding pass will be issued only after the passport has been verified.
Also remember that you cannot use passport cards, old passports, and damaged passports for this.
Does Southwest Airlines App Have Face ID?
Yes, the Southwest app has Face ID which makes your booking quick and secure.
With a few clicks, you can easily book your flight. Additionally, you have the choice to safely save your credit card details for future reservations that go even more quickly.
The app has a user-friendly UI. This makes sure that important details like your gate information, boarding locations, and current flight status will be on your home screen.
This face ID integration shows how Southwest wants their customer to have and enjoy convenience by providing easier-than-ever travel management and planning.
Install the app to relax when travelling with Southwest Airlines.
Just make sure that your identification is valid. Also, make sure that the information on your ID is the same as the one on your ticket.
If you follow these guidelines, you can make your upcoming trip with Southwest Airlines a stress-free and enjoyable experience. Happy travels!