What is American Airlines Lowest Class?
What is American Airlines Lowest Class? Your curiosity will be satisfied by the time you finish reading this because you will learn about this cost-saving option for your next trip. You will also know the benefits and restrictions that come with it.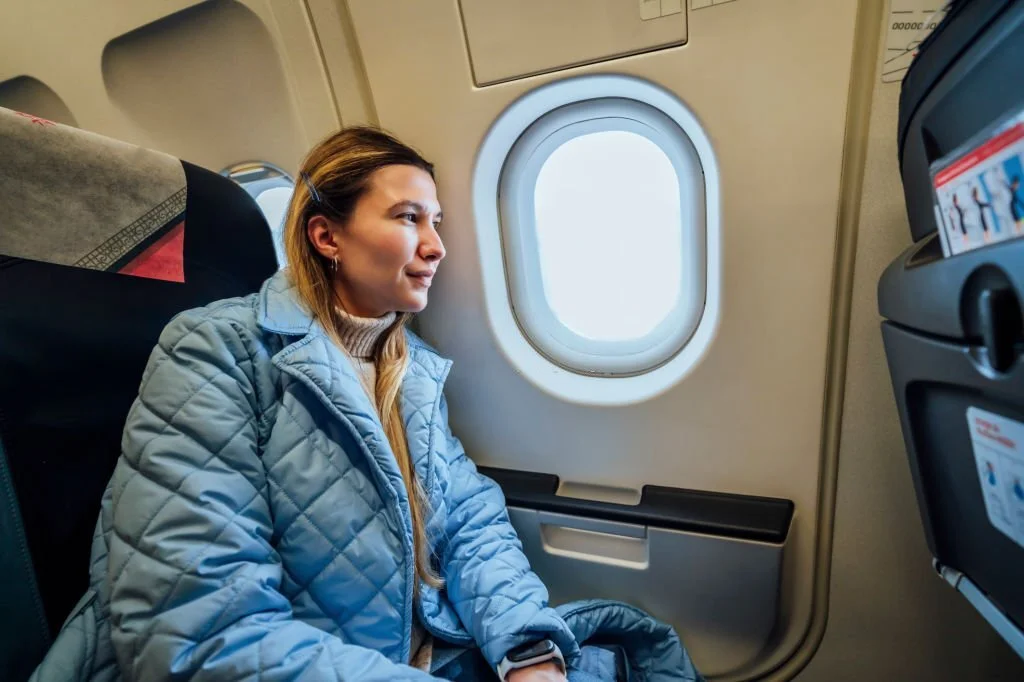 American Airlines offers different classes of service. These classes are designed to meet the needs of travellers.
One of your wishes or bucket lists may be to travel by air but you wonder if traveling by air is for the rich. What a horrible thought, my dear, it is not.
That is why American Airlines offers different classes of services. From high/premium class to lowest class.
So that means you can still get an affordable flight ticket. You don't need to break the bank before you can get what you wish for.
As you continue to scroll down, you will get to know what this lowest class is, the benefits, and the restrictions so that you can be fully prepared for your flight without any stress.
What is American Airlines Lowest Class?
The basic economy is the lowest class in American Airlines. It is just the cheapest fare class you can get at American Airlines.
You are certain to get the same main cabin seat when you book a basic economy fare. As much as this is the lowest class fare at American Airlines, it still has some benefits.
Just keep in mind that Basic Economy tickets are non-refundable.
So, if your plans change, you may need to pay fees for ticket changes. Upgrading to higher classes also comes with additional costs.
What Does Basic Economy Come with?
As we said earlier, a basic economy comes with different benefits and restrictions too. The benefits are;
1. You always have upgrade privileges.
2. Basic economy fare allows you to get a comfortable seat in the Main Cabin.
3. You will also be getting complimentary snacks and soft drinks.
4. In-flight entertainment is also one of the things you will enjoy.
5. As the basic economy is the lowest class, it is therefore an affordable airfare.
Also know that if you booked for a Basic Economy ticket on or after January 1, 2023, you will earn award miles at a rate of 2 miles per dollar. That is in addition to Loyalty Points.
This started on March 1, 2023. AAdvantage status members who book travel more than 24 hours prior to departure can enjoy these benefits.
How Many Bags Do You Get on Basic Economy?
If you are travelling in American Airlines' Basic Economy class, here is what you need to know about how many bags you can bring:
If you're flying within the U.S., to Canada, Central America, Mexico, the Caribbean, Guyana, or Suriname, you won't get any free checked bags.
You are allowed to bring one personal item like a purse or small bag and one carry-on bag. You can also be considered for upgrades.
These same rules also apply to passengers flying to or from Europe.
Just remember, your carry-on bag needs to fit in the overhead bin. It should not be larger than 22 x 14 x 9 inches.
Your personal item, like a purse, should also be able to fit under the seat in front of you. It should not be bigger than 18 x 14 x 8 inches.
You can also bring instruments, pets, or special items as long as they meet the airline's. Just know that it may come with extra charges.
But if your item doesn't meet these rules, you will have to check it in at the ticket counter. So, in Basic Economy, you will need to be mindful of what you bring and pack accordingly.
You now know that you can still be able to fulfil what you wished by going for the Basic Economy.
It is the cheapest but it comes with some restrictions and rules which have been discussed. So, if you are okay with these rules, go ahead and book your ticket.
Enjoy your trip!