What is the 10-Minute Rule for Southwest?
What is the 10-minute rule for Southwest? This is an important rule you should know as a passenger traveling with Southwest because it affects your travel either in a good way or a bad way.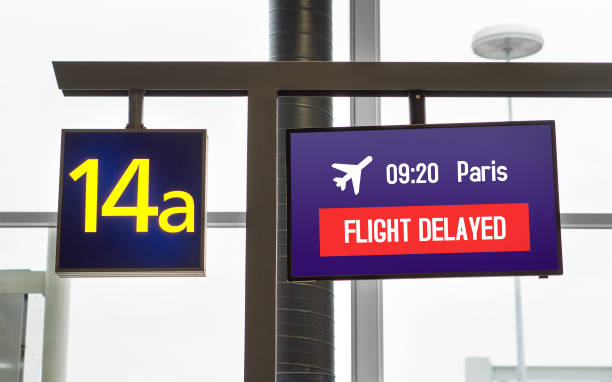 Southwest Airlines is one of the well-known airlines that has a unique boarding process.
Southwest offers a unique approach which is one of the strategies and techniques other airlines use, which some travelers refer to as the 10-Minute Rule.
The "10-Minute Rule" with Southwest Airlines is pretty straightforward. You need to know this rule to have a better flying experience.
What is the 10-Minute Rule for Southwest?
The 10-Minute Rule for Southwest Airlines says that you as a passenger should have your boarding pass and be at the gate on time at least 10 minutes before your flight's scheduled departure time.
This rule serves several purposes which are:
1. Punctuality
It encourages the passengers to arrive at the gate early and also reduces delays. It simply ensures that the flight can depart on time.
2. Seat Availability
Being at the gate early will give you a better chance of securing your preferred seat. This is another reason you need to arrive at the gate on time.
3. Avoiding Disruptions
If you as a Passenger arrive late at the gate, you may face inconvenience or even be denied boarding. This thereby causes disruptions for both you and your fellow travellers.
When Can I Pick My Seat on Southwest Airlines
You can pick your seat on Southwest Airlines when you are onboard. This means you cannot select your seat ahead of time even when you are ready to pay an extra fee.
The airline makes use of a unique boarding system. They assign the passengers boarding groups which include A, B, and C. They are then given positions within those groups.
The time you check in online will determine the boarding position they will place you. You can check in starting 24 hours before your flight's departure.
It is when you board the plane that you will be able to choose the seat of your choice.
However, since Southwest Airlines doesn't assign specific seats, there is no guarantee that you will secure a window or aisle seat.
You may also not be able to sit with your fellow travellers unless you board together and find adjacent seats.
For you to have a higher chance of getting your preferred seat, check in early. Also, set your alarm, and be ready to join the boarding queue on time when they call your group.
Tips for a Successful 10-Minute Rule Experience
Follow the tips below to have a successful 10-Minute Rule experience:
1. Download the Southwest App
The Southwest mobile app allows you to check in and access your boarding pass conveniently. It's a must-have for travellers aiming to make the most of the 10-minute Rule.
2. Consider Upgrading
If you really want to get a good seat, just consider upgrading to Business Select or book EarlyBird Check-In so that you will be among the first group that will board the plane.
With these options, you can get an even better position in the boarding order.
3. Be Prepared
Have your boarding pass ready on your phone or printed out, so you can swiftly join the boarding queue when the time comes.
Just follow all the tips above the next time you are going to fly with Southwest and rest assured of a more comfortable journey.