How to Do An Online Check-in with American Airlines?
How to do an online check-in with American Airlines? Gone are the days of long queues and last-minute airport rushes.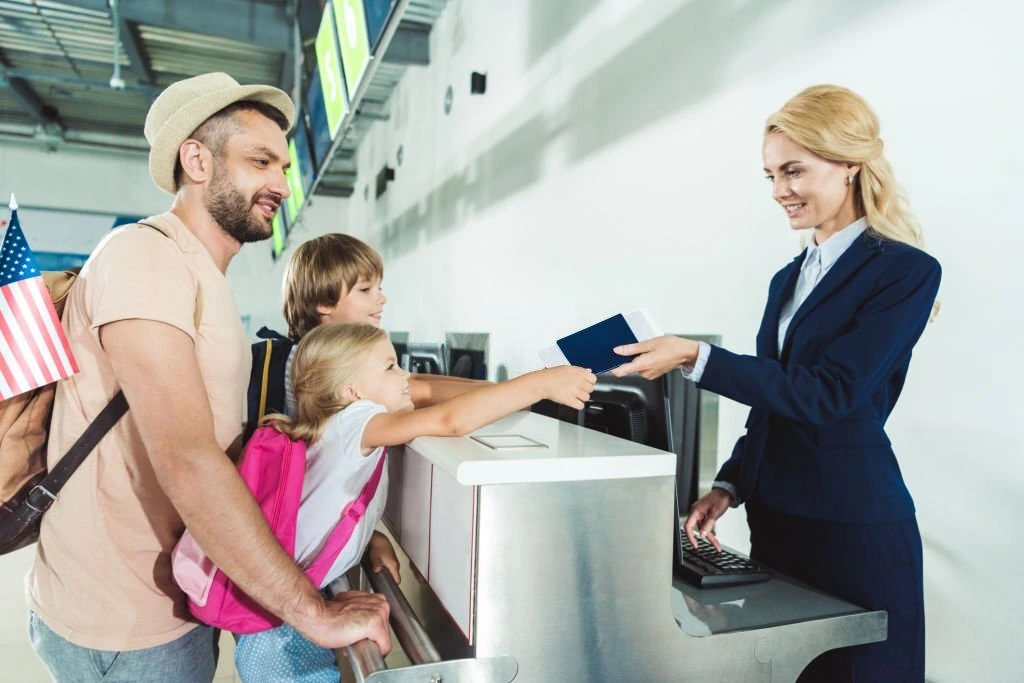 How to Do an Online Check-in with American Airlines?
With American Airlines, you have the convenience of online check-in, allowing you to save time and breeze through the airport effortlessly.
We will coach you through every step of checking in online with American Airlines, guaranteeing a hassle-free beginning to your trip. Let's dive in!
1. Visit the American Airlines Website or Mobile App
Open your favourite web browser and go to the official American Airlines website to start the online check-in procedure.
Additionally, there is the iOS and Android smartphone-compatible American Airlines mobile app.
Get and set up the app, if you haven't hitherto.
2. Locate the Check-In Section
Navigate to the check-in section on the American Airlines website or mobile app.
Look for a prominent button or menu option that indicates check-in. You'll find it on the homepage or the main menu.
3. Enter Your Booking Details
You will be required to input your reservation information at the point of check-in.
Provide the required information, such as your last name and booking reference number.
Double-check the accuracy of the entered details before proceeding.
4. Select Your Flight
You'll get a list of the flights connected to your reservation after entering your booking information.
Select the precise flight for which you want to check in online.
5. Verify Passenger Information
Confirm that the passenger information displayed on the screen is correct.
This includes the traveller's name, seat assignment (if applicable), and other relevant details.
If any discrepancies are found, contact American Airlines customer service for assistance.
6. Choose Seat Preferences
American Airlines allows passengers to select their seats during online check-in, subject to availability.
Use the interactive seat map to choose your preferred seat or opt for an automatic assignment.
Remember to consider factors like legroom, proximity to restrooms, and personal preferences.
7. Additional Services and Upgrades
During the online check-in process, American Airlines may offer additional services, such as upgrades, priority boarding, or extra baggage allowance.
Take this opportunity to review and avail any relevant options that enhance your travel experience.
8. Review and Confirm
Before completing the check-in, carefully review all the selected options, including seat assignment and additional services.
Make sure everything is accurate and as per your preferences.
When you're okay with that, click "Confirm" or "Check-In" to complete the transaction.
9. Receive Your Boarding Pass
After successfully checking in online, American Airlines will issue your boarding pass.
You can get it through email, download it as a PDF, or store it on your American Airlines mobile app.
Before going to the airport, make sure you can easily retrieve your boarding card.
10. Arrive at the Airport
Bring a printed or digital boarding pass to the airport on the day you travel.
Follow the signs to the designated bag drop or security screening area, depending on whether you have checked your baggage.
Having completed the online check-in, you'll have a shorter queue for these processes, saving you valuable time.
Congratulations! You have successfully mastered the art of online check-in with American Airlines.
You can simplify your travel experience, reduce stress, and have a hassle-free trip from beginning to end by following these 10 easy steps.
Embrace the convenience of online check-in and make the most of your travels with American Airlines!