Does Southwest Allow Carry-On?
Are you planning a trip with us and wondering if Southwest allow carry-on? Don't worry because you are at the right place! We will provide you with all the information you need to know about Southwest Airlines' carry-on policy. Also find out about size restrictions, fees, and tips you need to have a smooth travel experience.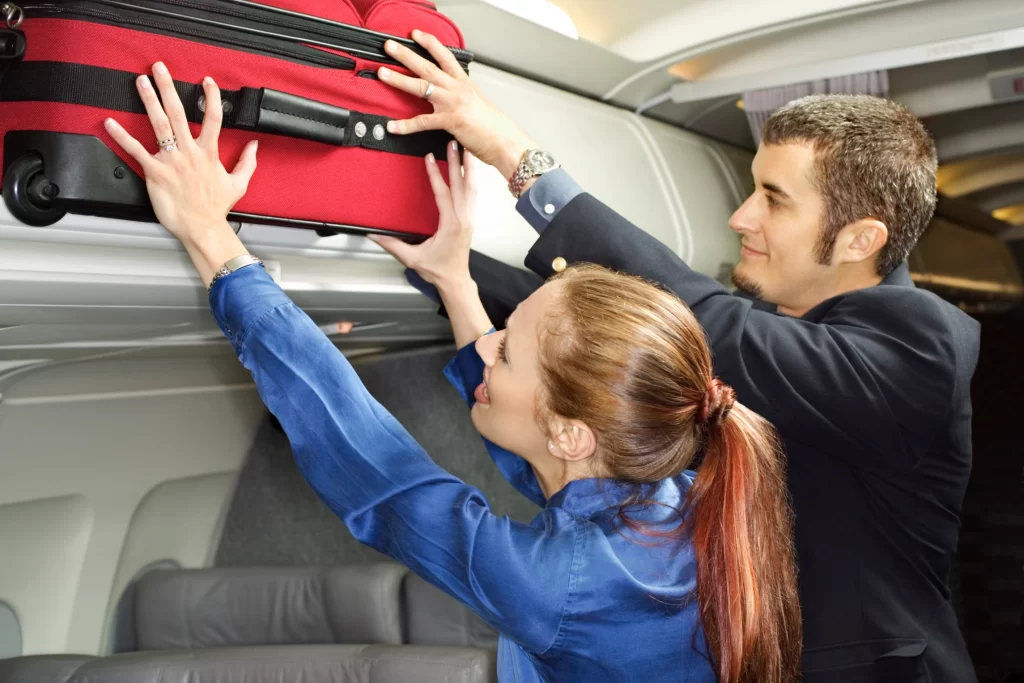 Southwest Airlines is known for its passenger-friendly policies. Their approach to carry-on baggage is no exception.
They know that their passengers would like to bring important items with them as they are travelling. And that is why they try from their own end to accommodate the traveller's choices.
So if you want to know if they allow carry-on or not, stay with us. You will also learn about the carry-on policies which will help you understand it better.
Does Southwest Allow Carry-On?
Yes, Southwest Airlines allows passengers to carry one bag and one small personal item.
The carry-on bag should be stowed in the overhead compartment, while the small personal item should be placed under the seat in front of you.
Southwest Airlines' carry-on and baggage policy is meant to accommodate passengers' need for onboard essentials while ensuring a smooth and comfortable travel experience.
What is Southwest Carry-On Policy?
When preparing for your Southwest Airlines flight, it's essential to understand their carry-on policy to ensure a smooth and hassle-free travel experience.
Here's a comprehensive guide to Southwest's carry-on baggage rules:
1. Carry-On Baggage Allowance
Southwest Airlines follows TSA regulations when it comes to carry-on baggage. Each passenger is allowed one carry-on bag and one small personal item.
If you're travelling with a pet, please note that pet carriers are counted either as your personal item or your carry-on bag, so plan accordingly.
2. Carry-On Size Restrictions
Your carry-on bag must adhere to specific size restrictions to qualify for onboard stowage.
The dimensions for your carry-on bag should not exceed 24 inches in length, 16 inches in width, and 10 inches in height. If your bag exceeds these dimensions, you'll need to check it instead.
3. Storage of Carry-On Bags
When you board your Southwest flight, you should place your carry-on bag in the overhead compartment.
Storing it with the wheels facing out is not only convenient for passengers but also helps expedite the boarding process, allowing everyone to settle in more quickly.
4. Gate-Checked Carry-Ons
In some cases, they may check your carry-on at the gate due to limited overhead bin space.
If this happens, don't worry; they will securely stow your bag below the plane, and you can pick it up at baggage claim upon arriving at your final destination.
You should remove certain items from your bag before gate-checking.
That is items like medications, e-cigarettes, power banks, smart-bag batteries, spare batteries, and assistive devices like canes and keys.
READ ALSO:
5. Personal Items Allowed Onboard
Alongside your carry-on bag, you're permitted to bring one personal item onboard.
Personal items can include items such as purses, briefcases, cameras, food containers, or laptop bags (with the laptop included).
6. Personal Item Size Restrictions
To qualify as a personal item, it must fit under the seat in front of you.
The maximum dimensions for a personal item are typically 16.25 inches in length, 13.5 inches in width, and 8 inches in height.
However, please note that these measurements may vary depending on your seat type and the aircraft you're flying on.
7. Exceptions to TSA Limits
Several items are not counted against the TSA carry-on limit and you can bring them onboard separately.
These include child restraint systems, assistive/mobility devices for individuals with disabilities (no limit), outer garments, food in disposable packaging, and walking canes or umbrellas.
8. Traveling with Restricted Items
If you plan to travel with sharp objects or liquids, aerosols, gels, creams, and pastes, it's essential to be aware of TSA regulations.
Make sure to properly cover and secure sharp objects to prevent injury.
Liquid items must adhere to the 3.4 oz (100 mL) limit per item and you should put it in a quart-sized bag. Medications and baby nourishment are exceptions to this rule.
9. Prohibited Items
Southwest Airlines prohibits self-defence sprays like pepper spray on all flights.
Please consult the TSA's full list of prohibited carry-on items for further information.
10. Duty-Free Liquids
If you're travelling internationally into the United States with a connecting flight, you can carry more than 3.4 oz or 100 mL of liquids purchased in duty-free shops in your carry-on baggage.
These liquids should be in tamper-evident bags.
11. Lithium Batteries, E-Cigarettes, and Lighters
Passengers can travel with up to 20 spare batteries, including portable chargers and external battery chargers for mobile devices.
E-cigarettes should be in your carry-on bag or with you onboard, not in checked bags. They only allow one lighter as long as it's in your carry-on.
Remember that these rules may change with time. Travel safely and enjoy your journey with Southwest!